Supporting DoveLewis
18,000 patients treated. 1,700 families receiving financial aid. 1,500 stray and wild animals helped. 57,000 veterinary professionals trained worldwide. These numbers are possible because of you. One gift makes a difference.

As a Non-profit, DoveLewis depends on your support.
These Programs Exist Because of You.
How Can You Help?
No matter how small or how large, gifts from Oregonians add up. One gift from you can make all the difference.
Learn More
We're grateful to those who believe in the power of estate planning. Their legacy supports the human-animal bond for generations to come.
Start Planning
Turn your used vehicle, truck, RV, boat, or trailer into veterinary care for pets and make a big impact in the lives of thousands of animals!


LEARN MORE
Your Donations at Work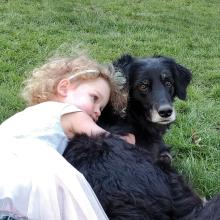 Coda
An endoscope funded by gifts helped Coda get back to playing at home.
A fishing trip turned into an emergency for curious Coda who snuck a snack—fishhook and all! Thanks to our donors, we were ready with an endoscope and removed the barbed hook without a major surgery. Coda was home and healthy a few hours later!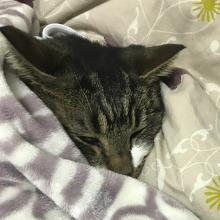 Grayson
A stray cat received the care he needed thanks to donors.
As Jenny and her daughter spotted an injured cat on the side of the road. They knew they had to help, but they weren't sure how until a friend gave them a helpful suggestion: "Call DoveLewis." Our aid program for stray animals saved the cat's life that night.
DoveLewis' TaxID #: 93-0621534