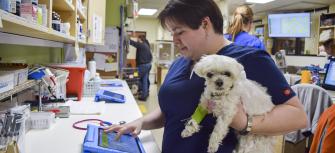 What to Expect
Something happened. You rushed here. We triaged your pet. Now what? Let's help you understand what's happening with your pet right now and plan for what happens next.
Do animals really need specialists? Yes! We see cases every day. Could specialty care help your pet?
OUR SPECIALITIES
Healthy, happy lives for pets start at home! See what you can do to keep your pet healthy all year.
HELP YOUR PET
All pet lovers know they'll have to say goodbye to their furry family members someday. See how we can help.
PET LOSS SUPPORT