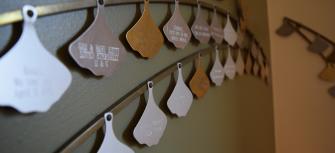 Pet Loss Support
If ever there was a place that appreciates how important your pet was to your family, its here. See what options there are to connect with other owners or process your grief.
Our History: The Longest-standing Program in The Country
One of the first programs of its kind in the United States and the only one serving the Pacific Northwest, we've helped thousands of grieving pet owners in our 33 year history.
Follow Our Groundbreaking Story
Enid Traisman retired in December 2019. Her footprint and vision for pet loss and staff compassion fatigue will continue to help people for years to come.
Read About Enid
Related Services for Your Pet and Family