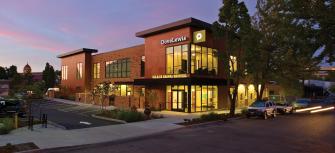 About Us
Our mission is to care for every animal and every person who cares for them. Always.
DoveLewis Emergency Animal Hospital is accredited by the American Animal Hospital Association (AAHA) in recognition of our high standards of veterinary excellence.
Learn More
The Veterinary Emergency and Critical Care Society (VECCS) recognizes DoveLewis as a Level 1 emergency and critical care facility that provides exemplary patient care and outstanding efforts to raise public and professional awareness in the field of veterinary medicine. DoveLewis is the only facility in Oregon to be certified on any level (I, II or III).
WHAT DOES THAT MEAN?