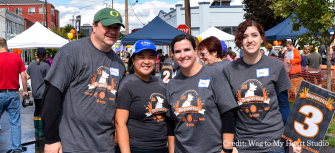 Volunteer Opportunities
Every minute you spend helping us is one more minute we can spend helping our patients. Our volunteers impact our success at every level. Your valuable time translates to better care for our patients, improved community programs and strengthens the human animal bond. Thank you for choosing to volunteer with us.
Become a Volunteer Today
Volunteers must be at least 18 years old or 16 - 17 years old and accompanied by a parent. 
Will I work with animals?
Because our patients are critically sick or injured, volunteers do not work on the hospital floor.