The Nonprofit Difference
How a company is structured and where profits go can have a big impact on your experience as an employee. See how working at a local nonprofit could be the change you've been looking for.
The organization's leaders and managers are no strangers to the hospital floor. As a local nonprofit that relies on the intelligence, experience, and dedication of its employees and supporters, we encourage communication.
Meet Our Leadership Team
How is a Nonprofit Business different than a For-profit Corporation? 
In its simplest form, a nonprofit is a company that reinvests its earnings from fees and donations back into its services. We are governed by a volunteer board of directors with backgrounds as veterinarians or business people, and our management team are on-site and local.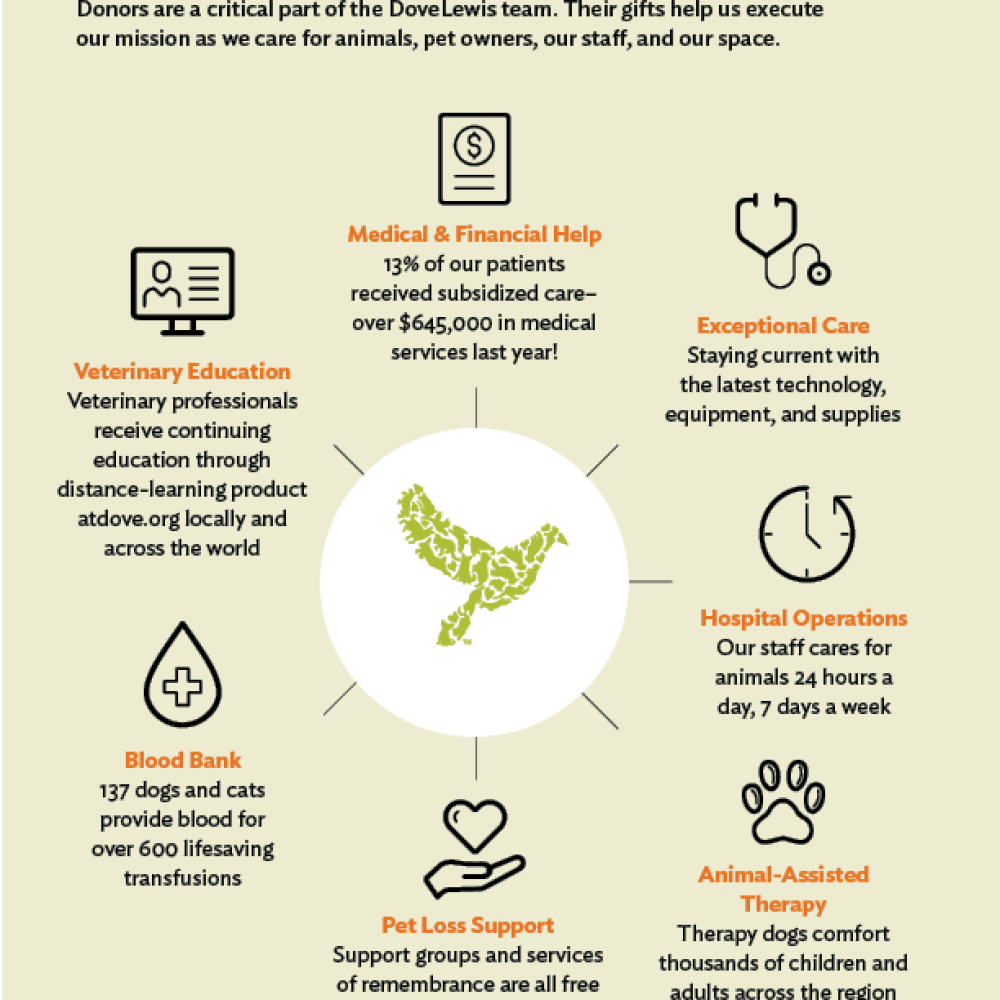 Get Access to Unique Resource that Make a Real Difference.
DoveLewis's annual gratitude report is an excellent resource to understand the company's financial breakdown, get familiar with supporters, and read stories from the floor and community.
Read Our Annual Report
Last year, we saw the largest number of patients ever in our history­—nearly 30,000 animals. We're looking for smart, committed animal lovers for roles in veterinary medicine, animal care, customer service, and more.
View Open Positions
Stay in-the-know on upcoming opportunities so you can be the first to apply.
Get Posting Updates