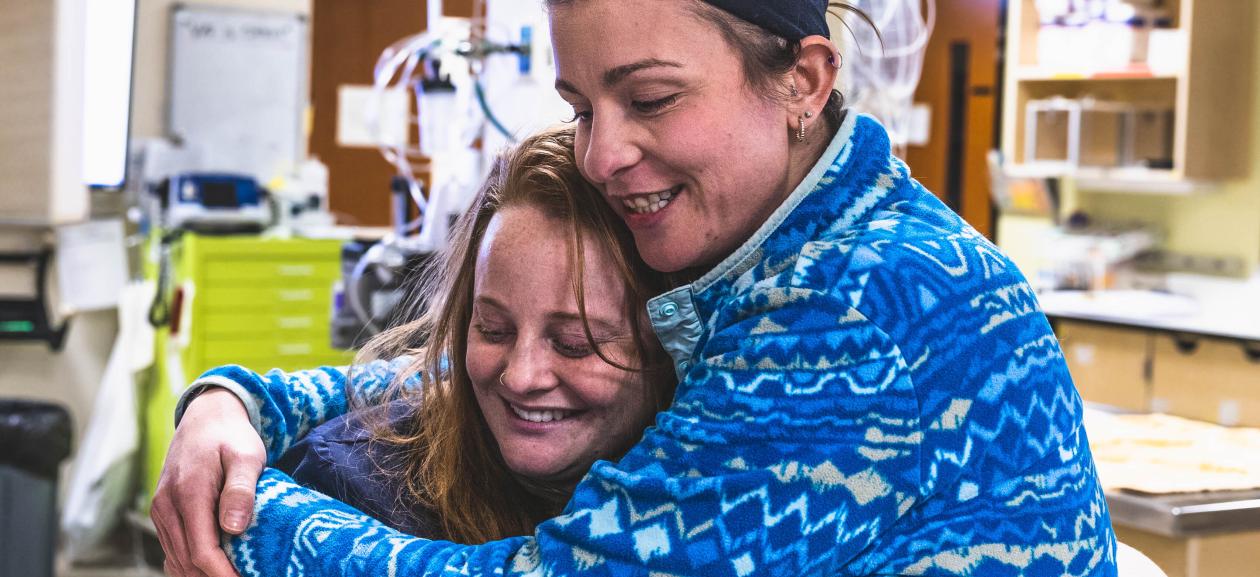 The Value of Local: Be Heard, Be Supported, Be Connected
DoveLewis is focused on serving local animals and the people who love them—and all of our team members are part of that community, too!
Our Board of Directors, executive leadership, team managers, program managers, and veterinary staff all live and work locally. That means that you can be confident that the people working with you have their finger on the pulse of the clinic, the team, the industry, and any local factors that impact the business.
As an individual, your voice is welcome and you're encouraged to use it to express concerns, suggest new initiatives, and support your peers. You'll experience this at DoveLewis through:
1-on-1 meetings:
Individual time with your supervisor or with other DoveLewis leaders can make such a difference. DoveLewis values "access"—not just for clients seeking care, but also for employees to have access to information and conversations that impact their role and well-being. Learn more about DoveLewis' values. 
Listening Sessions:
Teams come together to discuss challenges and brainstorm solutions. We established this practice early in the pandemic, and we've continued to use it to refine new protocols, hear new ideas, and come together a team focused on improving a little bit each day.
All-staff Meetings:
It's amazing what an organization full of hardworking, passionate people can do! We use all-staff meetings to share news across the organization, hold open conversations, answer questions, and enjoy each other's company.
Committees:
Small committees make a big difference to DoveLewis. Our current committees include a safety committee, wellness committee, Equity Champions, and more. They're a great way to get to know other team members and make a direct impact on the organization in a new way. 
Affinity Groups:
The goal of Affinity Groups is to create a safe space for people with similar backgrounds or common identities to discuss shared experiences, encourage and lift one another up, and to support one another. Our most active groups in 2022 were the LGBTQIA+ Affinity Group and the BIPOC Affinity Group.
If you're looking for a veterinary job or a job at an animal nonprofit, consider what you value in having your team and management local. It could make a difference when you know that your veterinary teammates and your veterinary clinic's leaders are experiencing the clinic's community in real-time.