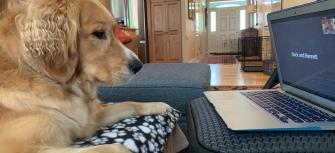 Portland Area Canine Therapy Teams
You see wagging tails and furry coats. We see expertly trained dogs and their committed handlers furthering human health through positive interactions with dogs. Learn more about us!
Virtual Canine Therapy as a Source of Comfort
Social distancing isn't stopping our PACTT therapy dogs from volunteering for the community with live streaming every Monday and Friday.
Join Us M&F at 1pm
Help PACTT Reach More Communities in Need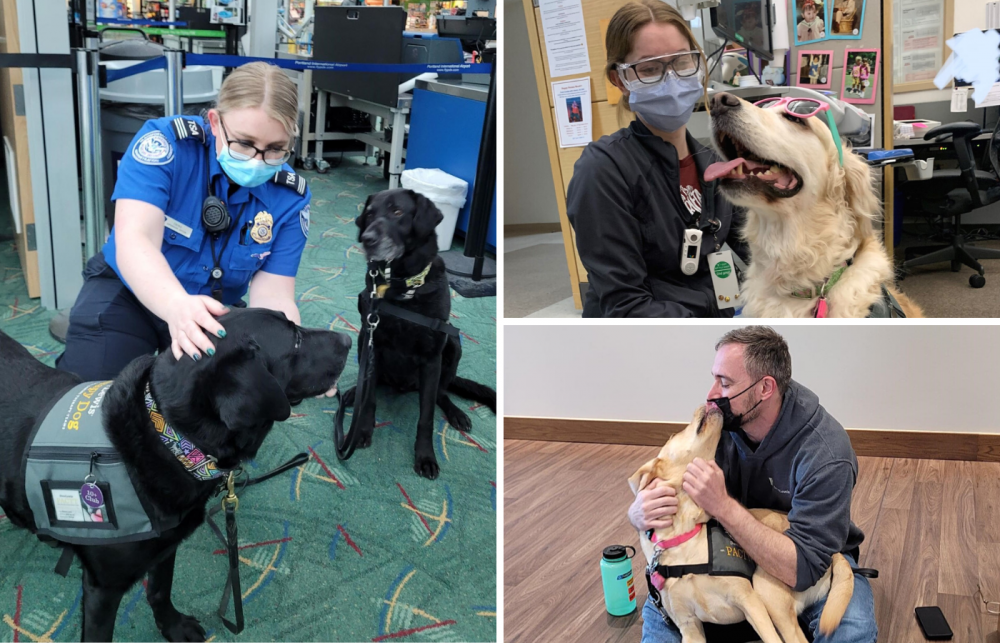 Our canine therapy teams rely on the generosity of individuals to keep the PACTT program running. Help these therapy dogs and their handlers spread their love and support to more communities in need by making a gift today.
Interested in working with our Therapy Teams?
PACTT Teams provide support to many members of our community. If you would like to set up a visit or work with our Therapy Dogs please reach out to Kathy to set up a meeting.
I want to volunteer.
Wonderful! Our 80 teams logged over 8,000 hours last year!
I want to request a visit.
Our teams visit with people of all ages and walks of life.
See How PACTT Teams Make a Difference