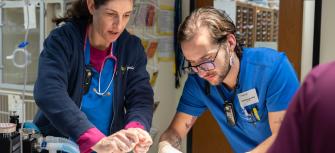 DoveLewis EmpowER DVM Mentorship Program
Clear metrics, a dedicated mentor, and a job commitment mean you can be empowered in your journey to becoming an emergency veterinarian.
Guiding Your Journey in Emergency Medicine
A comprehensive pathway designed to support and guide veterinarians interested in pursuing a career in emergency and critical care. This DVM mentorship program aims to provide valuable hands-on experience, practical knowledge, and personal mentorship to fuel your career in emergency.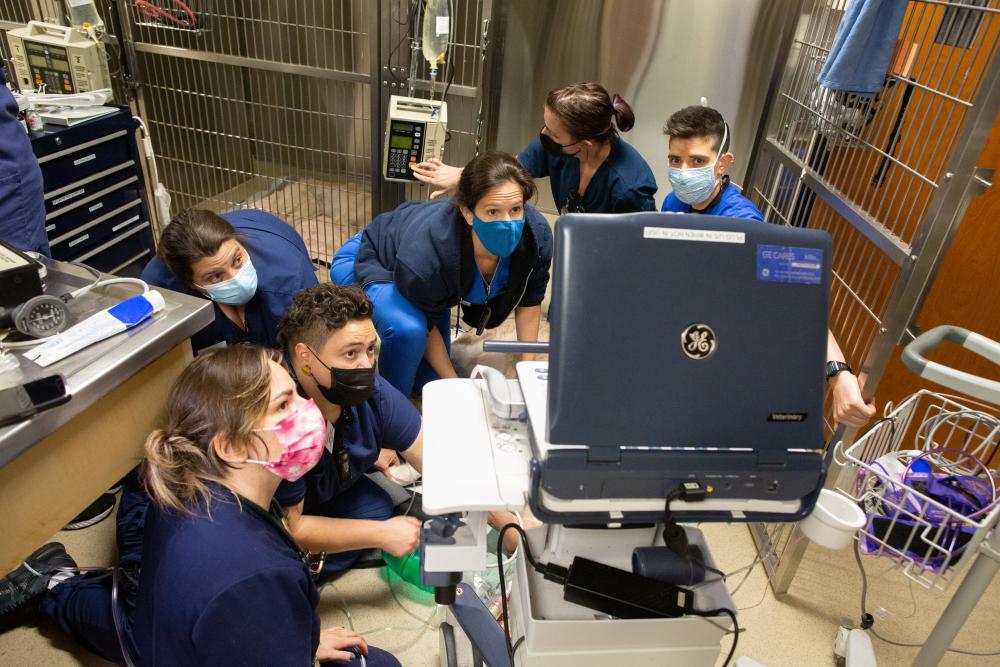 Building a Lifelong ER Career

1:1 Mentorship
A dedicated mentor you can turn to for real-time guidance, feedback, and supervision to foster skill development and boost confidence as you learn.

Hands-on Clinical Training
Days, swings, overnights. With 12+ shifts a month, you'll experience a 24/7 hospital setting with the help of ER experts.

Didactic Learning
You won't just be in the ER. You and your mentor will have weekly cases reviews alongside targeted learning and discussions.

3 Year Employment Opportunity
This is a job opportunity. Your first year in the ER with a dedicated mentor will guide you into two years as a staff veterinarian at DoveLewis.
A new practice in veterinary medicine that bridges acquired knowledge with clinical skills. EPAs are specific tasks or responsibilities that you should be able to perform with competence and confidence as you complete the program.
Learn More About EPAs
A New Approach to Becoming an Emergency Veterinarian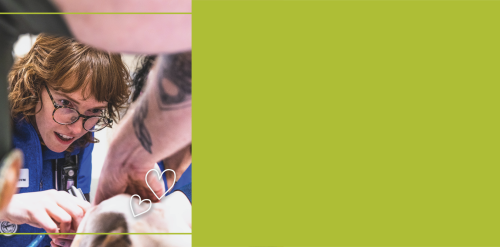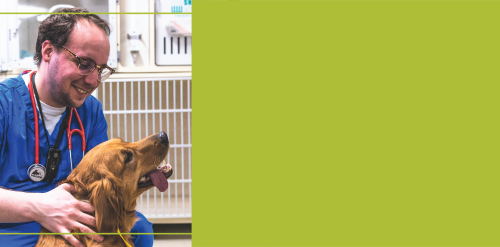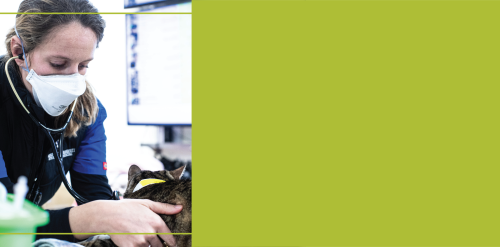 How is This Different from Other DoveLewis Roles?
Dedicated mentorship programs are new to veterinary medicine. See how it's becoming a distinct opportunity for new veterinarians or those looking to change career paths.
A New Opportunity
"My first love at DoveLewis is the ER. I am excited to bring my on-the-floor practical knowledge to help new doctors excel at the art that is practicing medicine in an ER."


-Katherine Earl, DVM, CVA, CVPP
Arrange a time to talk with our hiring team so you can explore the various DVM job paths available to you.
Talk to Our Recruiters