If you're worried, come in.
Do you need to come in? Short Answer: Yes. Long answer: If you're worried, we're worried. The best way to see if your pet is in need of emergency treatment is to have a veterinarian examine them.

We're here 24/7 to Help You and Your Pet
"It's probably nothing." "I hate to bother you." We hear this every day, and our answer is always the same: "We're glad you came in."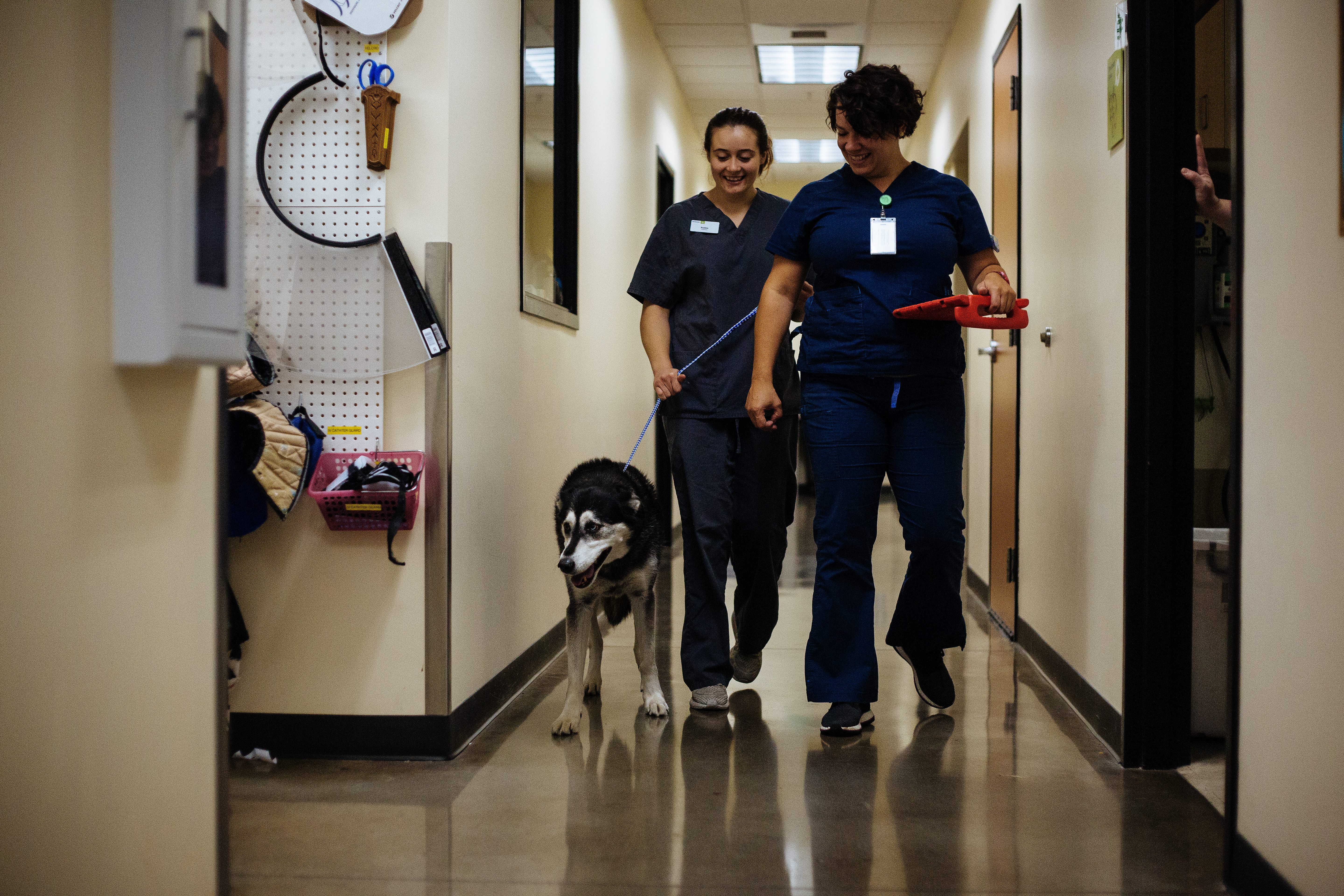 Why we can't give advice over the phone
Emergencies are serious, and recommending a treatment plan is a sensitive process that starts with an in-person exam. We don't give medical diagnoses, advice or estimates over the phone or through email because we must see and touch our patients to give them the best veterinary care possible. 
How an exam can help
One of the hardest parts about veterinary medicine is that our patients can't speak. So the simplest way to understand what's wrong is to see and feel your pet. Physical exams help our veterinary teams made up of doctors and technicians understand the extent of your pet's condition. 
---
We treat 18,000 patients a year and we've seen it all. 
Top 10 Reasons Why Animals Visit Us
Vomiting, diarrhea and other intestinal issues account for the largest percentage of patients treated in an emergency hospital. 
Vomiting, diarrhea and other intestinal issues
Ingesting inappropriate items
Wounds and lacerations
General pain and discomfort
Urinary tract issues
Respiratory issues
Trauma (falling, broken or fractured bones, hit by car, etc.)
Cancerous and non-cancerous masses
Allergic reactions
Seizure
Top 10 Items Ingested by Animals
Last year, patients ate more than 150 types of food, objects and other inappropriate items that caused illness or injury. 
Chocolate
Marijuana
Human or animal medication
Grapes or raisins
Chicken bones or other meat bones
Socks
Dog or cat toys
Rat poison or pesticides
Plastic (toys, dishes, bags, etc.)
Lilies