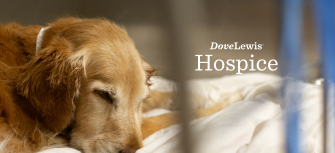 Hospice
Hospice Care isn't just about supporting your pet through their final stage of life. We also make sure that you have the support you need as you honor the lifetime of love you've shared with your special pet.
From pain management and comfort for your pet to whole-family grief support, DoveLewis Hospice can be a reassuring resource as your pet approaches their final stage of life.
Book an Appointment
 The International Association for Animal Hospice and Palliative Care defines hospice as providing support and care for patients in the last phases of an incurable disease, or at the natural end of life. Hospice incorporates all of palliative care, including pain management, symptom management, and resources for psychological, social, and spiritual support. It is defined as a philosophy, a specialized program of care, and in some instances, an actual place for the dying.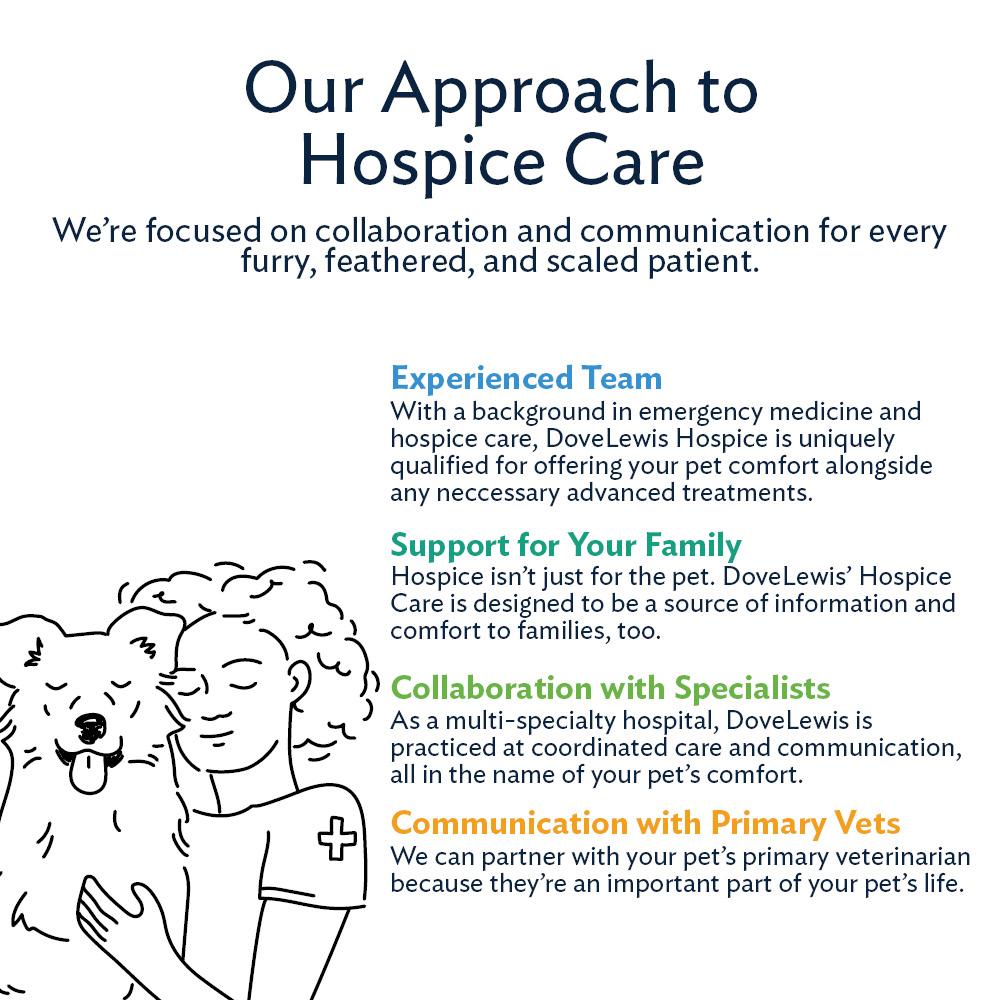 When should I consider hospice? 
In general, hospice care is appropriate when your pet has been diagnosed with a terminal disease, has a life-expectancy in the range of a few days to months, and your family does not want to euthanize at this time. 
How is hospice different than general veterinary care? 
The biggest difference between "regular" veterinary care and hospice is that the goal shifts from directly treating your pet's underlying disease to focusing on comfort. Hospice does not mean that we can no longer treat the pet's primary problem, but we avoid treatment that could have a significant, adverse effect on your pet's quality of life. DoveLewis' Hospice Care team works closely with you, primary care veterinarians, specialist veterinarians, and the rest of your pet's care team.
Can the whole family be involved in our pet's hospice care? 
Yes. DoveLewis' Hospice Care is focused on the pet and their family. When decisions are being made, the well-being of your entire family should be taken into consideration. In addition to the Hospice Care team, DoveLewis' Pet Loss Support Program is a vital resource for supporting your family with options for grief support, conversations around quality of life, and more.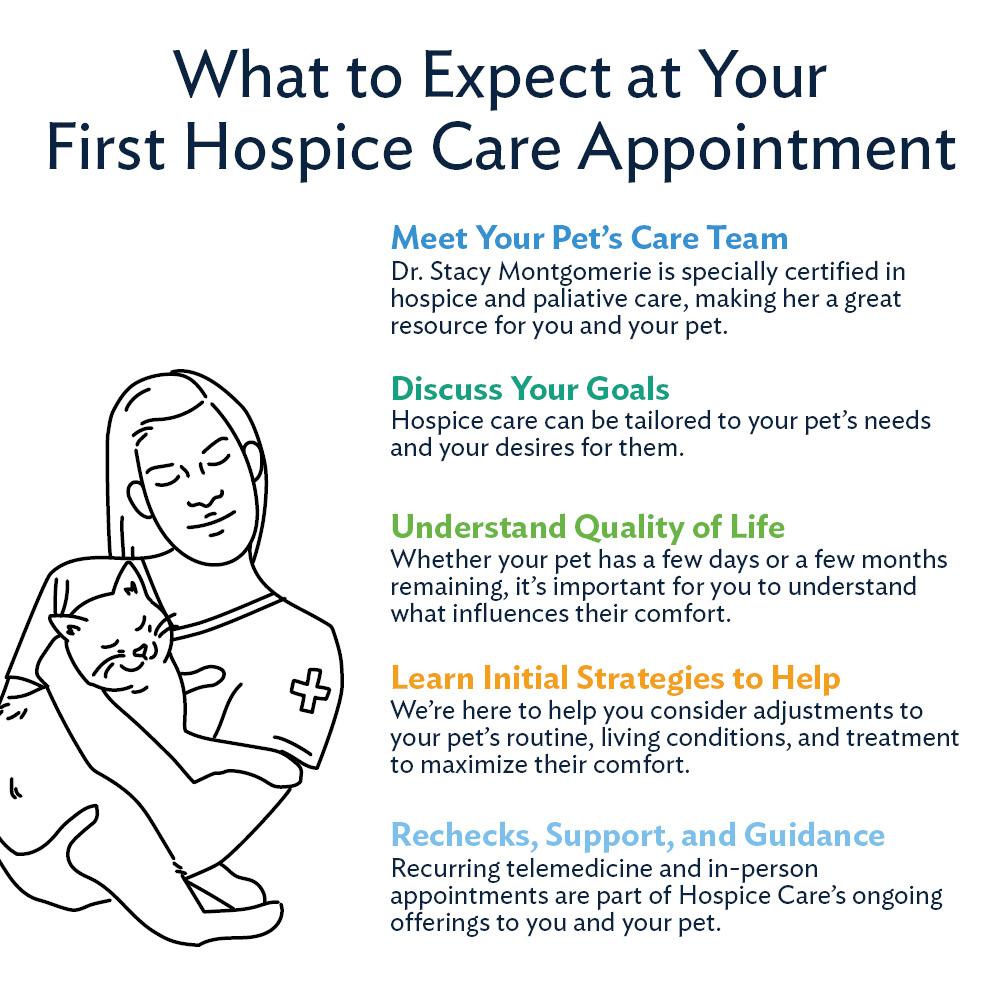 Helpful Resources
Feline Grimace Scale
A tool for evaluating pain through facial expression and movement
Quality of Life Scales
Use this scale as a way of evaluating your pet's daily comfort over time.
Additional Resources and Programs
As your pet's health declines, you may elect to care for your pet at home—with the supervision of a veterinarian—or you may decide to end his suffering with euthanasia. Read on to find out how to help make your pet's final days peaceful and dignified.
Read the ASPCA Article
Just as no two dogs are alike, each dog's aging process is also unique. But there are some universal ways to help our older furry friends make the most of life.
Read the Article
As the lifespan of cats continues to increase, thanks to nutritious food, indoor living and advancements in veterinary medicine, it is helpful for owners to be aware of the changes an elderly cat will experience.
Read the Article
Find more ways to memorialize your pet or the pet of a loved one while giving back to DoveLewis.
See Options
The grief we feel when a pet dies is real and worthy of recognition. Debrah Lee, Director of DoveLewis' Pet Loss Support Program is a guest on the Dougy Center's podcast, Grief Out Loud.
Listen