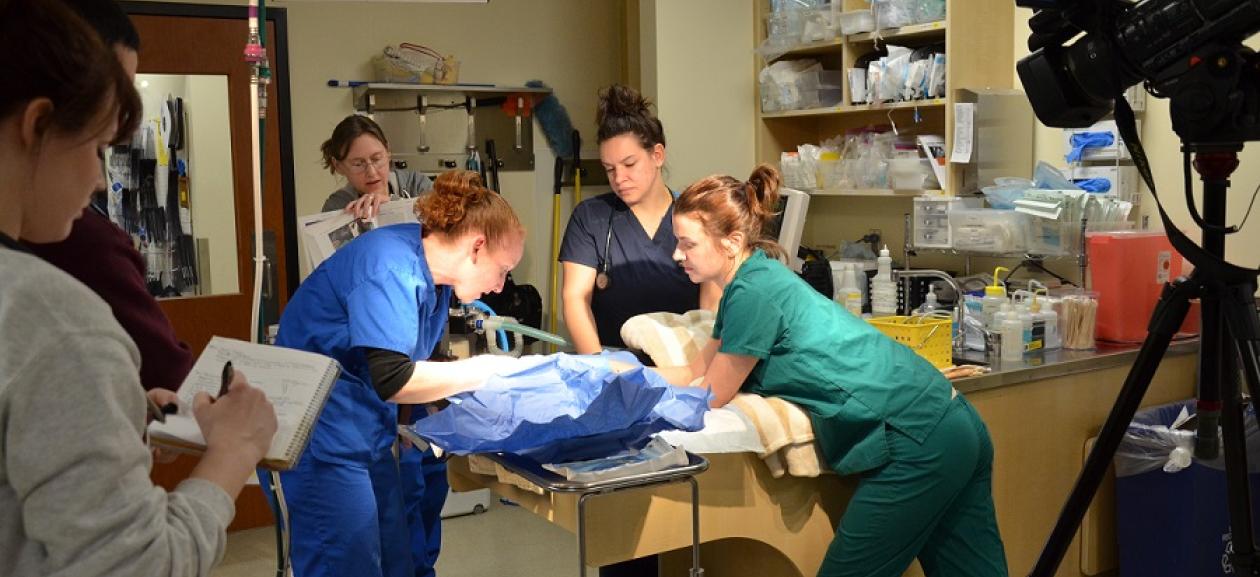 3 Ways Working at a Teaching Hospital Can Grow Your Veterinary Career
Whether you're a veterinarian, technician, or business team member, Improvement is one of our core values.
Continuous improvement is our oath to being better than ever. It's about taking the necessary steps every day to be a better business, to be here when we are needed, and to be better community partners, better listeners, better providers of care at all costs. We talk openly about our mistakes and do everything to learn from them rather than being ashamed of them. Read "To Err is Human" by our former Chief Medical Officer on atdove.org. 
Learning is at the center of how we work. DoveLewis is a veterinary teaching hospital.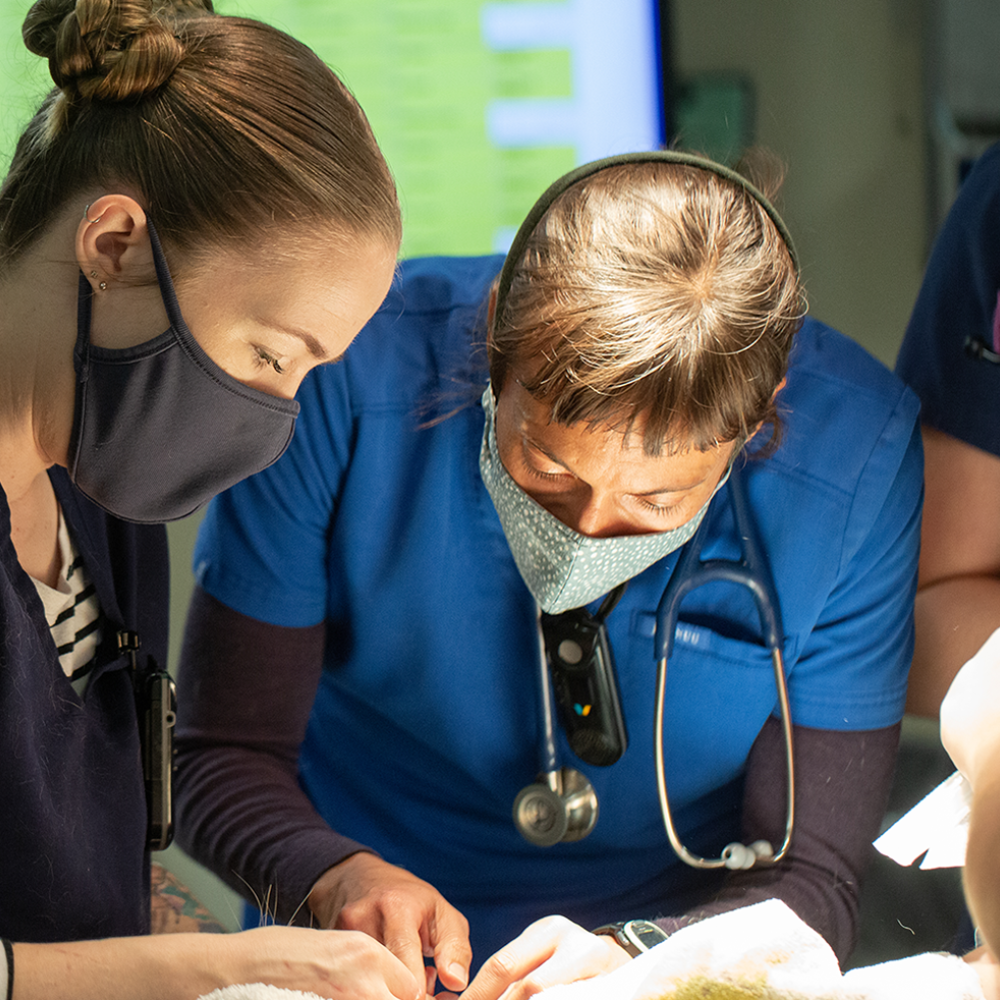 We host veterinary interns and student externs, and we're the home of atdove.org, one of the industry's most popular veterinary training and distance learning tools. Our teams have access to resources for formal Continued Education, including free lectures and opportunities to attend conferences, plus on-the-floor training, wet labs, and more.
You'll work with driven, smart team members, including veterinary specialists and business experts.
Our medical team includes board-certified veterinary specialists in critical care, radiology, internal medicine, cardiology, surgery, and neurology, with technician specialists in emergency and critical care and internal medicine. Pair that with team members who focus on marketing, fundraising, accounting, and other nonprofit specialties, and you'll find plenty of opportunities to learn and grow.  
Rebecca, a DoveLewis Client Liaison, launched our in-

house internships program and worked for two weeks with the Marketing Department.
"In my two weeks in the marketing department, I was able to learn a lot about DoveLewis as an organization. But my favorite part was learning about the team members themselves! I recommend that if you work in an organization where you don't know everyone, take time to introduce yourself and ask questions! You never know what you might learn." Read her full recap.
DoveLewis is hiring veterinarians, technicians, animal care jobs, and nonprofit jobs in Portland, Oregon.