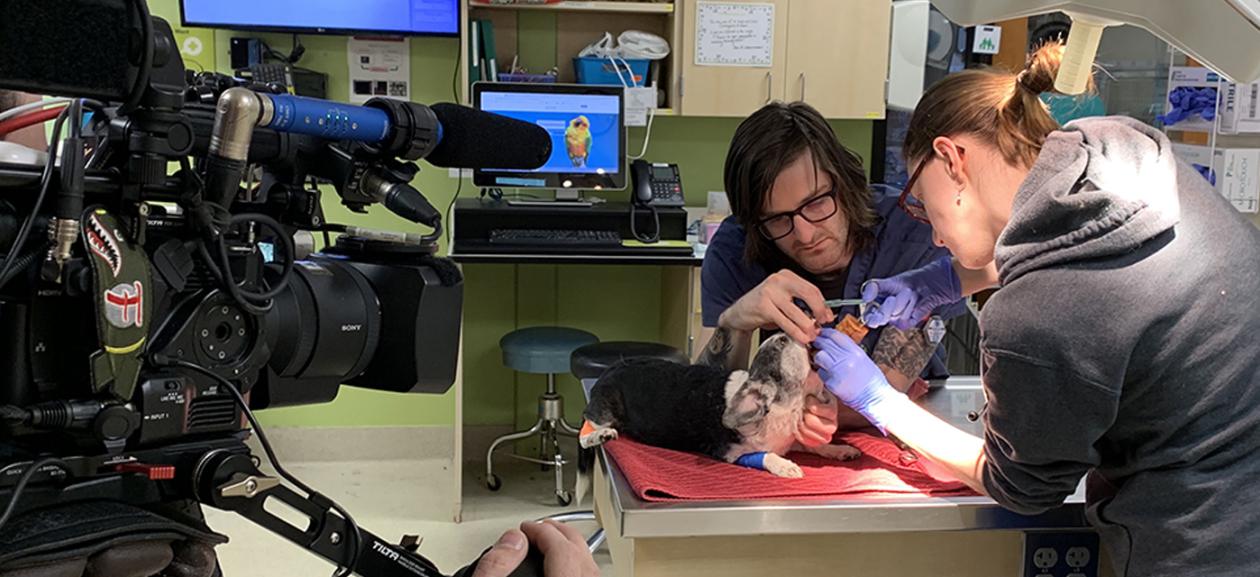 All Six Episodes of "Animal ER Live" Now Available for Streaming
PORTLAND, Ore. – More than 20 local animals and the veterinary professionals who saved them are featured on Nat Geo WILD's fast-paced, behind-the-scenes show, "Animal ER Live," and viewers can now binge the entire six-episode series on demand. This real time look at emergency veterinary medicine features animal patients of all species receiving critical medical care at DoveLewis Veterinary Emergency & Specialty Hospital.
Emergency room doctors have to be ready for anything, and that was illustrated in the final episode of "Animal ER Live" that aired on Saturday, April 20. Viewers witnessed the C-section of a Bernese mountain dog, a leg amputation on a 14-day-old kitten who was attacked by a rodent, and a pet rat experiencing respiratory distress.
"Our team is always here and the hospital is always open, so we really have to be ready to care for any animal who walks through our doors," said Ron Morgan, DoveLewis president and chief executive officer. "'Animal ER Live' gives our community an opportunity to see firsthand the world-class medicine that we practice every day."
Viewers can stream all six episodes on demand on the Nat Geo WILD app (with a cable subscription), Hulu (with a Hulu Live TV subscription), and select cable packages.