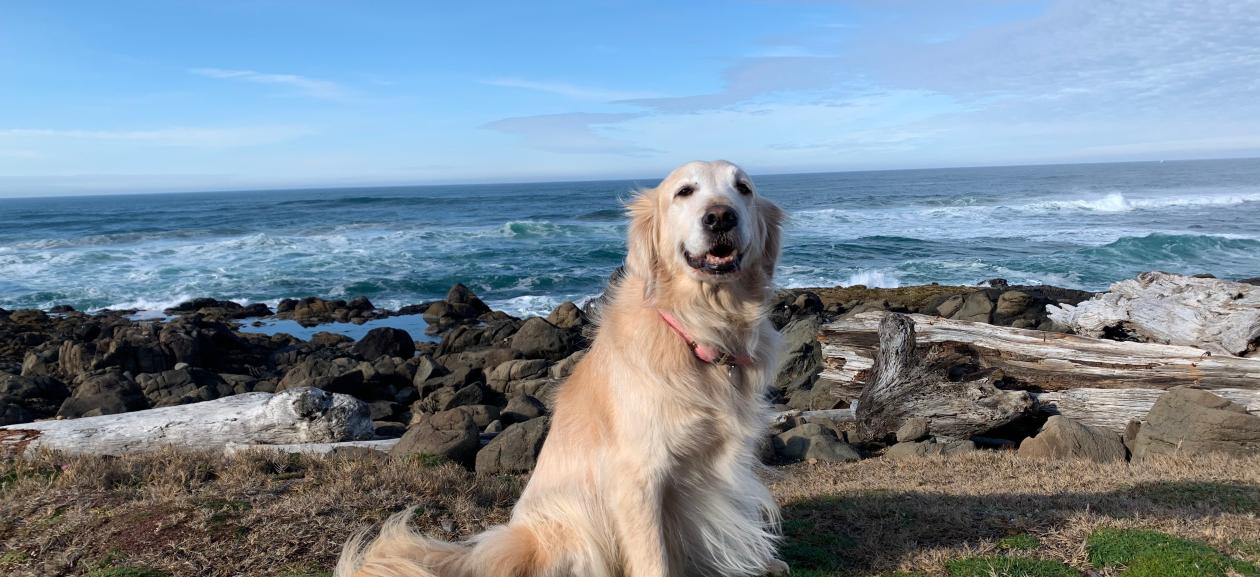 Pet Water Safety Tips for a Splash-tastic Time!
Whether it's a day at the beach, a poolside party, or a lakeside adventure, water activities can be fun to enjoy with your pet on a sunny day! Before you dive headfirst, it's important to know some essential pet water safety to ensure a fun and worry-free time for everyone involved.
Introduce Your Pet to Water Gradually
Not all pets are natural-born swimmers. Introduce your pet to water gradually and let them go at their own pace. Begin by acclimating your pet to water in a shallow and calm environment, such as a kiddie pool, bathtub. or a calm lake shoreline. Let them take their time to explore and get comfortable with the sensation of water.
Always Supervise Your Pups
Never leave your pet unattended around water, no matter how confident of a swimmer they are. Keep a close eye on your pet while they are near or in the water. This is especially important for natural bodies of water where currents, tides, or unexpected hazards can pose risks. Avoid distractions like phone calls or socializing with others that may take your attention away from your pet. Please always stay focused on their safety.
Bring A Bottle of Water and A Travel Bowl to Keep Your Pet Safe
Whether you're enjoying a day at the lake or your friend's backyard pool, it's important to prevent your pet from drinking any of the water during playtime. Contamination, chemicals, waterborne illnesses, parasites, and unforeseen hazards can pose serious risks to their health and well-being and lead to an expensive trip to the emergency room. Keep an eye on your pet to make sure they aren't drinking from any outdoor water sources. Do NOT let your pet drink out of any stream, river, lake, or ocean. These sources of water could contain unknown bacteria and cause a trip to the emergency room.
Freshwater and Ocean Awareness
When enjoying freshwater or ocean adventures, ensure the water is safe for your pet to swim in. Avoid areas with signs of contamination or harmful algae blooms, which can be toxic to pets. Be aware of tidal changes and their potential impact on your pet's safety. Strong currents or rapidly changing water levels can pose hazards, so plan your activities accordingly. Bring a water bottle and a portable bowl when going on walks or outings to provide your pet with fresh water, reducing their temptation to drink from unknown sources and keep them safely hydrated. 
Life Jackets are an Essential
Even if your pet is a strong swimmer, life jackets are important to provide an extra layer of safety. Invest in a well-fitting, pet-specific life jacket that allows for comfortable movement while ensuring buoyancy. Before you jump right into water activities, allow your pet to wear the life jacket on land to ensure a proper fit and make any necessary adjustments. This will help them get used to wearing it.
Pool Safety Measures
If you have a pool at home or plan to visit one with your pet, make sure to take steps to help keep your pet safe. If you have a pool at home, install a secure fence or barrier around your pool area to prevent unsupervised access. Make sure to check that gates are always closed and latched. Teach your pet how to safely exit the pool by using designated pool steps or ramps. This will help them find their way out if they accidentally fall in.
Always Rinse and Dry Your Pet After Water Activities
Rinse your pet with fresh water to remove any chlorine, salt, or other potential irritants from their fur and skin. Dry your pet thoroughly, paying attention to their ears, paws, and underbelly. This helps to prevent skin irritations and ear infections.

 
Quick Action Saves Lives
If you believe that your animal is ill or may have ingested a toxic substance, contact your local veterinarian or the ASPCA Animal Poison Control Center at 1-888-426-4435.
If your pet needs care, call your primary veterinarian if they are available or call DoveLewis at 503-228-7281 for help if you see any signs of pet distress including sudden changes in behavior, depression, pain, vomiting, or diarrhea. We have veterinary technicians available 24/7 to help.