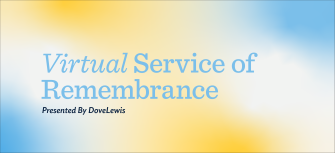 Virtual Service of Remembrance
Virtual Service of Remembrance
Sunday, February 19, 2023 | 1pm-2pm | Online
Presented by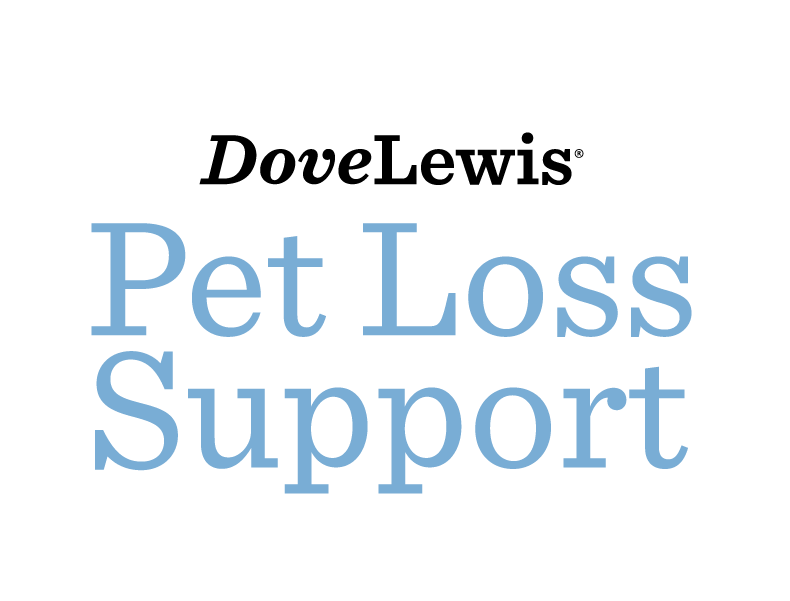 ---
Join us online for a special memorial service to honor the memory of your beloved animal companions. The undeniable impact that animals have on our lives is everlasting, and the annual Service of Remembrance pays tribute to that deep connection. Gathered online with those who understand this bond, this event brings our community together to commemorate those friends who are no longer here. Reflect on words of care and comfort from DoveLewis staff and hear a personal message from a fellow pet owner.

Share the memory of your special companion by submitting a photo with your registration. Submitted photos* will be included in a special slideshow presentation following the service.
*Please note that photos must be submitted by Feb. 17 at 12pm to be included in the special slideshow presentation. If you are registering after the photo deadline, we welcome you to join us for the Virtual Service of Remembrance in memory of your beloved companion.