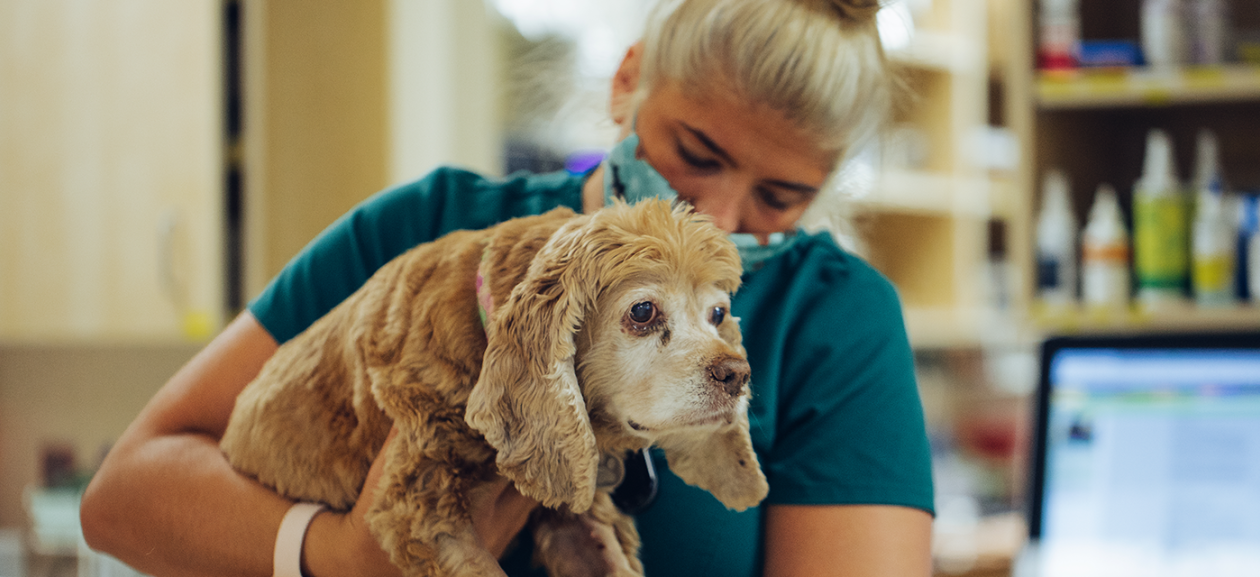 SKIP THE E.R. THIS FOURTH OF JULY WITH YOUR PET
Celebrate the holiday safely with your pet and avoid a trip to the emergency room during on one of the busiest weekends of the year for veterinarians.
PORTLAND, Ore. – The activities that make holidays fun for people can be hazardous to pets, and the Fourth of July is no exception. Loud fireworks, house guests, and an abundance of food make this one of the busiest weekends of year for DoveLewis Veterinary Emergency & Specialty Hospital. 
Said Ron Morgan, DoveLewis president and CEO, "Accidents can happen any time, but holidays require extra precaution." Fireworks, loud noises, and food can all be hazardous to pets, either as seemingly edible temptations or as harmful stressors. Prevent injuries, illnesses, and lost pets with these safety tips:
Talk to your veterinarian in advance about whether the use of a mild sedative is appropriate.

Safely secure pets indoors while fireworks are going off. If dogs must go outside during this time, they should be on a leash and monitored at all times.

Pets who are extra sensitive to loud noises should not be left alone for extended periods of time.

Keep used and unused fireworks away from animals at all times.

Make sure pets are microchipped and wearing identification tags so there is a better chance of being reunited in the event that a pet gets lost. Visit the DoveLewis website for tips on updating your pet's microchip.
Keep all food out of a pet's reach, and make sure trash bags are tightly secured. If you're concerned about something your pet ate, contact the ASPCA poison control hotline.
If you believe your pet needs medical attention, contact your primary veterinarian. DoveLewis' emergency room is open 24/7, including holidays.