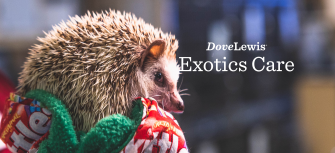 Exotic Veterinary Care
All animals, no matter the species, deserve high quality medical care. Our Exotic Care team is focused on helping animals in need of urgent medical care.
Finding care for exotic patients can be difficult!
DoveLewis has upgraded its options for for wildlife and exotic animal care with the addition of Dr. Kelly Flaminio, an exotics-focused veterinarian! Many people will find that the veterinarian that they take their dog and or cat too is unwilling to see their exotic pet. Why is this? Unfortunately, the education of veterinarians when it comes to exotic species is limited. In order to practice high quality medicine, exotic veterinarians must seek out specialized training to be competent in treating these species. This leads to a limited number of veterinarians able to provide care for these pets. Dr. Flaminio believes that all animals, no matter the species, deserve high quality medical care, and has dedicated her career to learning about and expanding the knowledge of exotic animal medicine.
What types of animals do we help? 
The Exotic Care team at DoveLewis provides urgent care appointments for all non-dog and non-cat species. Our goal is to provide timely care for those pets whose regular veterinarian is unavailable or for those who do not have an established primary care exotic veterinarian. 
Birds,

including parrots, chickens and other domestic poultry

Mammals

Reptiles

Amphibians

Fish
What conditions do we treat for exotic animals? 
Broken bones, injured limbs

, or limping

Predator attacks

Eye injuries and discomfort

Breathing or respiratory issues

Skin irritation or infection

Lethargy, loss of appetite, or other changes in behavior

Mass removal

Ingestion of a foreign body, toxin, or poison

Constipation

or diarrhea

Cloacal/rectal prolapse

Egg binding 

Crop stasis or impaction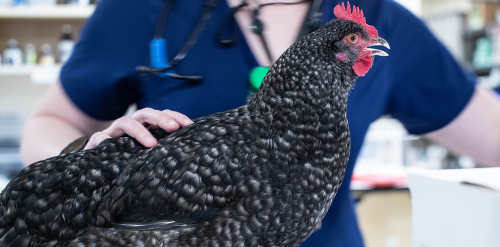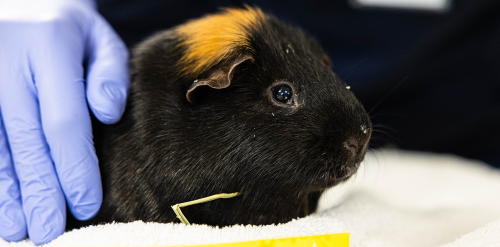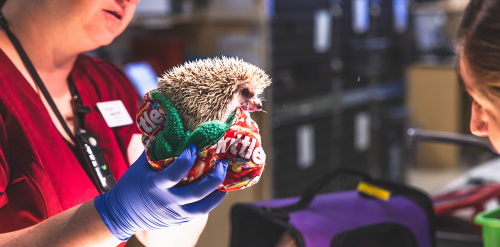 More Resources for Pet Owners
"New! Expanded Services for Exotics and Wildlife." Read more about the need for Exotics Care at DoveLewis and our approach.
Read the Article