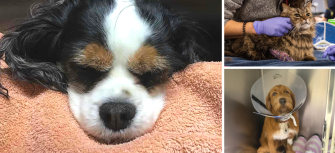 No Animal Should Have to Suffer in Pain
Animals at DoveLewis need your help. A beloved companion just like Sam who had eaten an edible off the ground and needed your support to save his life.
You know the feeling. Your pet has picked up something in its mouth, and you don't know what it is.
This is exactly what happened to Sam.
Sam and his dad were out running a quick errand when Sam dove for something on the ground. His dad tried to get it out of Sam's mouth. But he couldn't.
A few hours later – Sam's head began to wobble and he collapsed.
Sam's dad, Steve, was terrified. As a senior citizen, he's on a tight budget but as he said,
"Sam is my life."
So, Steve spent the last of his money on an Uber to rush his pup to DoveLewis.
Makes a Difference for Pets Like Sam
After checking in, "

I sat down and I just held him and hugged him. I was crying my eyes out,

" 

 

Steve said.

 

"

I then thought, 'I don't have any money. What am I going to do?'" 
Sam became unresponsive right there in the lobby and Steve called out for help. A DoveLewis Triage Technician rushed him back to the ER floor.
Soon after, Steve received a phone call from DoveLewis Veterinarian Dr. McGuire.
Steve laughed when he recounted, "Dr. McGuire says, 'Well, you know, Sam is fine. The problem is that he's stoned!'"
Sam had eaten something with marijuana in it. With fluids and anti-nausea medication, Sam would be fine in 12 to 24 hours.
"I got my Sam back. I got my buddy back."
When it came time to check out, Steve was nervous. He admitted that he didn't have the funds to pay for care that night.
Fortunately, Steve qualified for the Velvet Assistance Fund, supported by animal lovers and donors like you!
"I was absolutely relieved. Not only did you save Sam's life, but you also helped me out with the finances. I am eternally grateful for what you did for me. Thank you!"
Your Donation Can Make All the Difference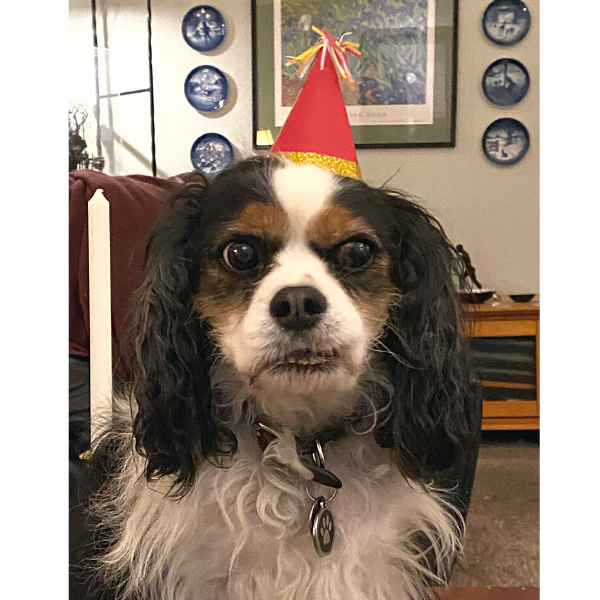 Your support of programs like the Velvet Assitance Fund truly makes a difference.
Happy endings like this are only possible with your support. A donation today will make all the difference, especially for families like Sam's.
Every moment with our pets is precious. Can you make a gift before June 30 to ease suffering, save lives, and honor the love we have for our pets?