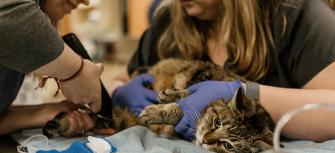 Third Thursday Rounds - September, 2020
Third Thursday Rounds - September, 2020
The Greatest Pretender: Challenging Adrenal Insufficiencies
Presented by DoveLewis Criticalist Christin Reminga, DVM, DACVECC
September 17 at 7:30pm PST
Adrenocortical insufficiency can be life threatening and may be difficult to identify. This is because of a multitude of factors including uncommon patient signalments, vague clinical signs, normal hemograms, co-morbidities, and variances in types of adrenal insufficiency. In this one hour lecture presented by DoveLewis Criticalist Christin Reminga, DVM, DACVECC, we'll go through four unique cases and how they were diagnosed and successfully treated for adrenal insufficiency.
Prior to the lecture, registrants are encouraged to download our program which includes lecture notes and FAQs about the virtual event.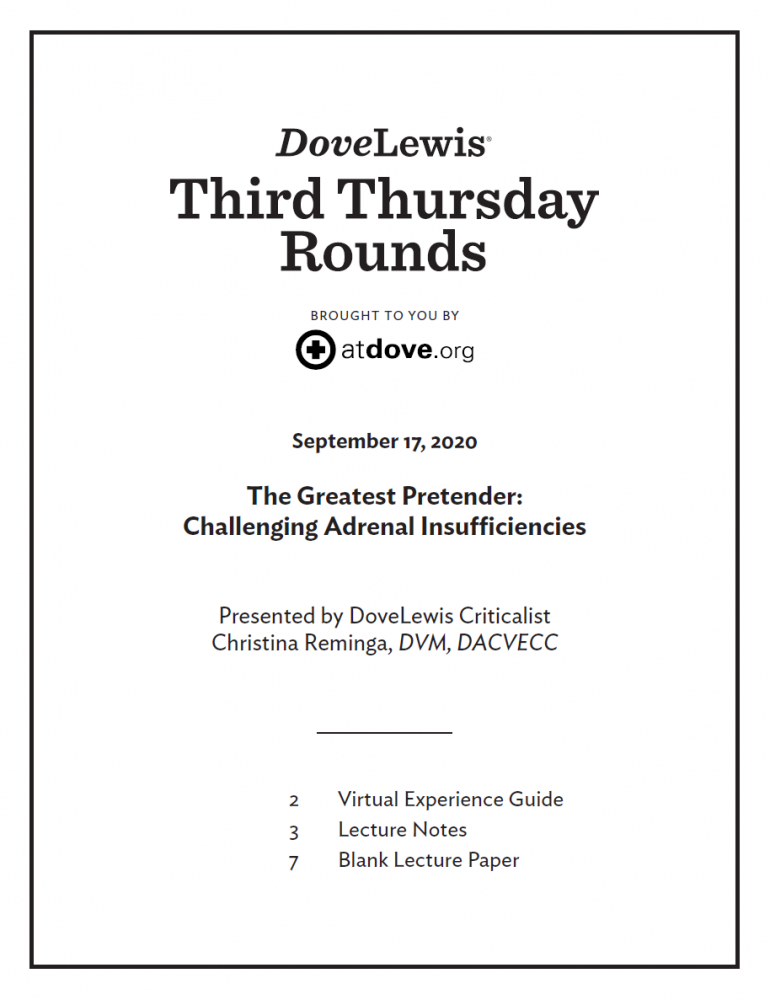 TO REGISTER FOR THIS VIRTUAL ZOOM LECTURE, CLICK THE "REGISTER HERE!" BUTTON ABOVE. YOU WILL THEN RECEIVE AN EMAIL WITH MORE INFORMATION ABOUT HOW TO JOIN.
We invite all doctors, technicians, managers and support staff in the veterinary community to attend our Third Thursday Rounds. This program is RACE approved for one hour of technician and doctor continuing education credit in jurisdictions that recognize RACE approval. RACE does not "accredit" or "endorse" or "certify" any program or person, nor does RACE approval validate the content of the program. If you have questions about the CE requirements for your state, we recommend reaching out to your state's veterinary board. 
Please RSVP online.
If you have questions, please contact us at questions@dovelewis.org or 971-255-5934.
Please sign up for our DoveReport email newsletter to be notified of our next lecture.