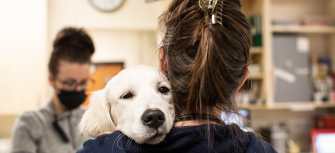 Third Thursday Rounds - August 2022
Third Thursday Rounds - August 2022
Basic Nutrition for General Practice Veterinarian Clinics
Presented by MudBay Director of Dog and Cat Health and Nutrition Katy Patterson-Miller, DVM, CVFT
August 18 at 7:00PM PT
In a 2018 survey, 68-percent of pet owners said they wanted their veterinarians to recommend routine or maintenance diets for their pets. In this lecture presented by MudBay Director of Dog and Cat Health and Nutrition, Katy Patterson-Miller, DVM, CVFT, learn how to make effective nutritional recommendations for patients by understanding the essentials of different pet food forms and formulas, as well as what WSAVA guidelines tell veterinary professionals about a pet food.
Then we will explore the science behind some basic nutritional recommendations that may improve the overall health of the pets you see. Finally, we'll learn about resources and strategies that can help you provide better nutritional counseling to pet owners.
Download our lecture program which includes lecture notes ahead of the event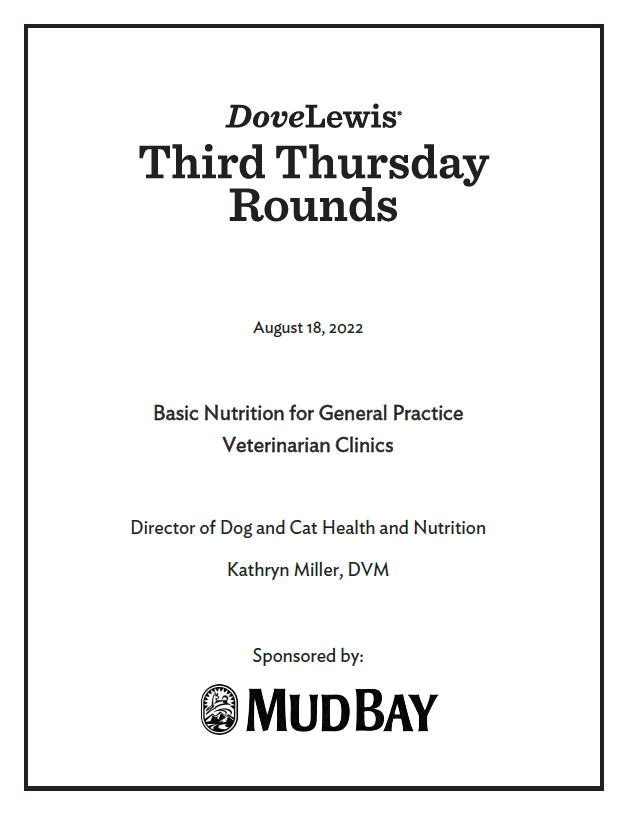 Sponsored by:  
TO REGISTER FOR THIS VIRTUAL ZOOM LECTURE, CLICK THE "REGISTER TODAY" BUTTON ABOVE. YOU WILL THEN RECEIVE AN EMAIL WITH MORE INFORMATION ABOUT HOW TO JOIN.
---
We invite all doctors, technicians, managers and support staff in the veterinary community to attend our Third Thursday Rounds. This program has been approved for one hour of continuing education in jurisdictions that recognize RACE approval.
If you have questions, please contact us at questions@dovelewis.org or 971-255-5934.
Want to hear about more opportunities like this? Click here to join our email list to receive news about upcoming lectures and events.