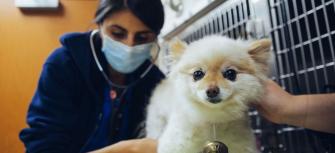 Third Thursday Rounds - August 2021
Third Thursday Rounds - August 2021
Hemostasis: A Review of Inherited Disorders
Presented by DoveLewis Internist Barbara Davis, DVM, DACVIM
August 19 AT 7:30PM PST
When a canine patient presents for bleeding, the cause isn't always obvious. In this lecture presented by DoveLewis Internist Barbara Davis, DVM, DACVIM, we will review hemostasis and common inherited bleeding disorders in dogs. We will focus on a diagnostic approach, and what treatment options are available in the acute setting.
Registrants are encouraged to download our program which includes lecture notes and FAQs about the virtual event.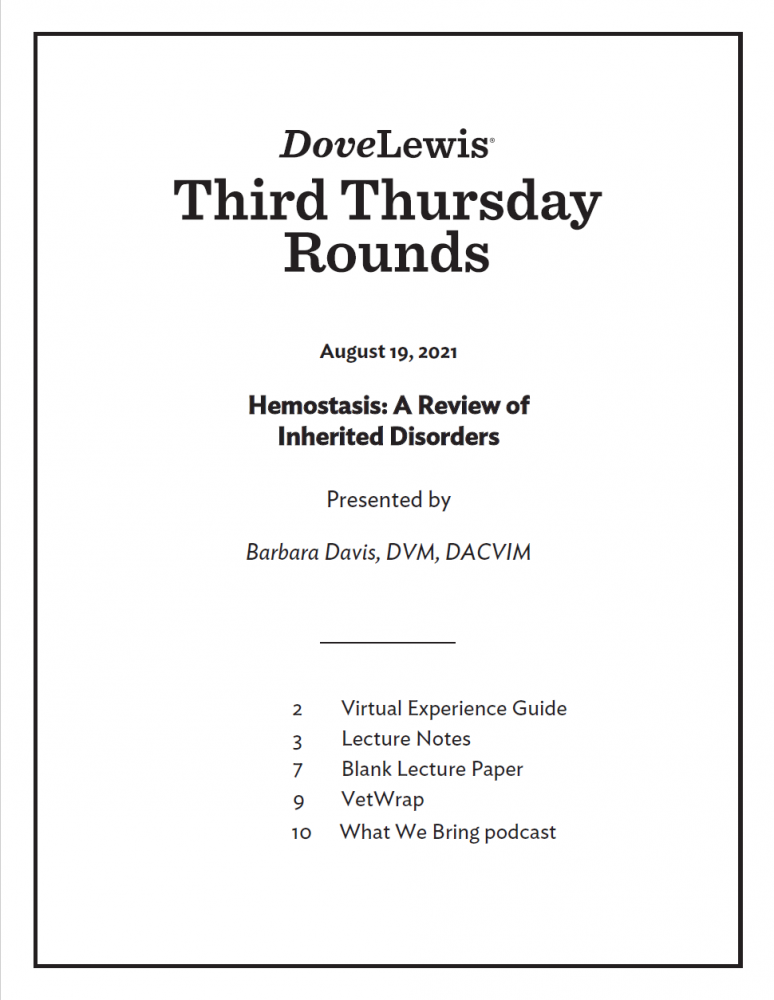 TO REGISTER FOR THIS VIRTUAL ZOOM LECTURE, CLICK THE "REGISTER TODAY" BUTTON ABOVE. YOU WILL THEN RECEIVE AN EMAIL WITH MORE INFORMATION ABOUT HOW TO JOIN.
---
We invite all doctors, technicians, managers, and support staff in the veterinary community to attend our Third Thursday Rounds. This program has been approved for one hour of continuing education in jurisdictions that recognize RACE approval.
If you have questions, please contact us at questions@dovelewis.org or 971-255-5934.
Want to hear about more opportunities like this? Click here to join our email list to receive news about upcoming lectures and events.