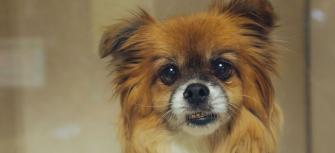 Third Thursday Rounds - April 2021
Third Thursday Rounds - April 2021
Through the Lens of Trauma: Experiences in Veterinary Medicine
Presented by Chief Medical Officer Shana O'Marra, DVM, DACVECC, and Veterinary Well-being Program Director Debrah Lee, LCSW
April 15 AT 7:30PM PST
This lecture, presented by Chief Medical Officer Shana O'Marra, DVM, DACVECC, and Veterinary Well-being Program Director Debrah Lee, LCSW, will examine the concept of trauma in the veterinary world. Trauma is woven throughout many aspects of veterinary medicine and can influence the way we experience our work. Recognizing the impact of trauma can help us to better understand communication challenges and difficult team dynamics. We will discuss how trauma contributes to burnout and compassion fatigue in the individual and how trauma can influence the culture of a practice. Lastly, we will discuss how trauma-informed approaches can contribute to the mental health of your team.
Registrants are encouraged to download our program which includes lecture notes and FAQs about the virtual event.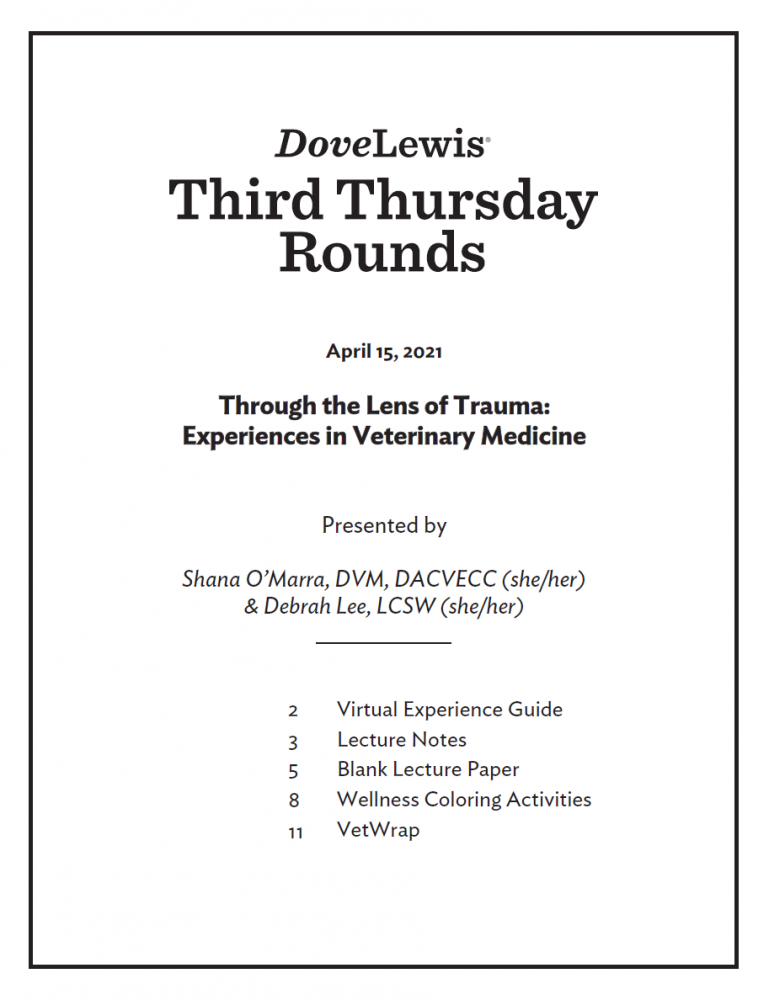 TO REGISTER FOR THIS VIRTUAL ZOOM LECTURE, CLICK THE "REGISTER HERE!" BUTTON ABOVE. YOU WILL THEN RECEIVE AN EMAIL WITH MORE INFORMATION ABOUT HOW TO JOIN.
---
We invite all doctors, technicians, managers, and support staff in the veterinary community to attend our Third Thursday Rounds. This program has been approved for one hour of continuing education in jurisdictions that recognize RACE approval. This program is also applicable toward the continuing education requirement for the Certified Veterinary Practice Manager (CVPM) program offered by the Veterinary Hospital Managers Association (VHMA). If you have questions about the CE requirements for your state, we recommend reaching out to your state's veterinary board. 
If you have questions, please contact us at questions@dovelewis.org or 971-255-5934.
Want to hear about more opportunities like this? Click here to join our email list to receive news about upcoming lectures and events.