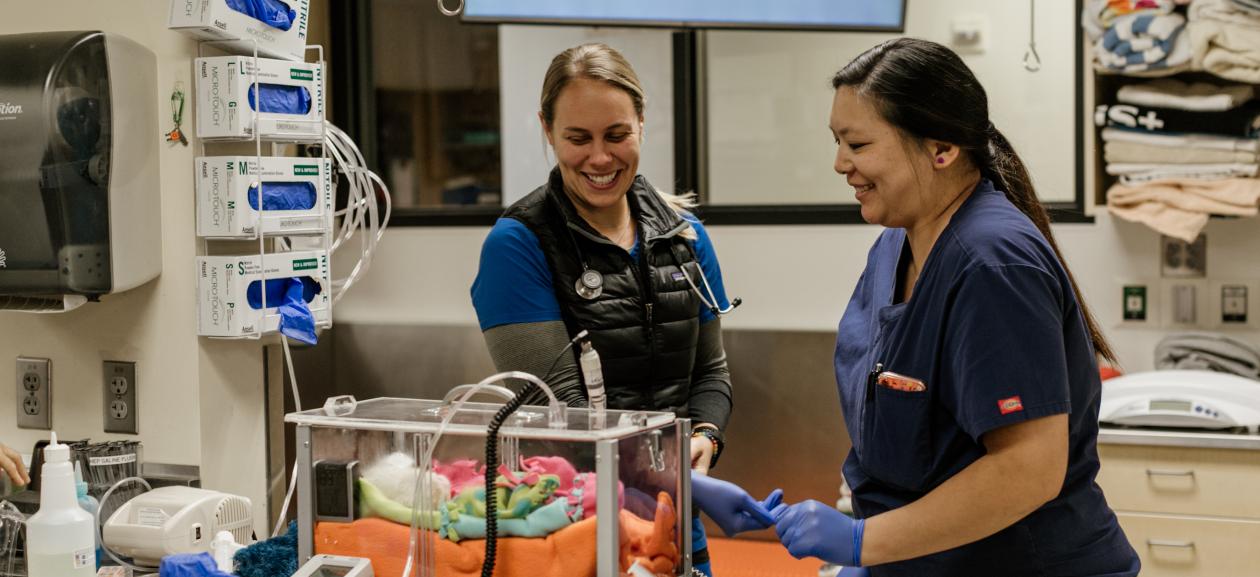 Navigating Veterinarian Career Paths: Mentorship VS Internship Programs
The journey to becoming a skilled and competent veterinarian involves more than just academic achievements. Real-world experiences, guidance, and specialized training are essential as DVMs look to build lifelong careers in veterinary medicine. As aspiring veterinarians explore their career options, they often encounter distinct pathways like Mentorship Programs and Veterinary Internships. Let's delve into the differences between these career development opportunities to help aspiring veterinarians make informed choices.
Veterinarian Mentorship Programs
Veterinarian mentorship programs are designed to provide support, guidance, and professional development to recent DVM graduates or those looking to change their career path to a new field of medicine. These programs pair aspiring veterinarians with experienced mentors, who are often established veterinarians in the field. The primary goal is to help mentees navigate the early stages of their new career path and gain insights into the profession's various aspects.
Key Features of Veterinarian Mentorship Programs:
One-on-One Mentorship: Mentees benefit from personalized guidance, advice, and feedback from their mentors, which can help them build confidence and make informed career decisions.
Guided Skill Development: Mentors offer hands-on training and opportunities to observe and assist with procedures, thus enhancing practical skills and clinical knowledge.
Specified Training: Emergency veterinarian mentorship programs focus on providing training in handling critical cases, trauma, and emergent medical situations. This targeted learning equips mentees with the necessary skills to handle emergencies confidently and efficiently.
Personal Growth and Well-being: Long-term mentorship allows the mentee to form a strong mentor-mentee bond, fostering a supportive learning environment. This positive relationship contributes to the mentee's personal growth and well-being throughout the program.
The DoveLewis Veterinarian Mentorship Program offers new DVM graduates or those looking to change their careers into emergency medicine, a unique employment opportunity that abandons the old sink-or-swim training mentality. As a VECCS Level 1 Facility and a single-location hospital that is not owned by a corporation, our mentorship program is an employment opportunity that is focused on helping mentees gain the skills and confidence to become leaders in the ER through a dedicated mentor that tailors the program to best help them to succeed. 
Veterinarian Internships
Veterinarian internships are short-term, immersive training programs designed for recent veterinary graduates or veterinarians seeking additional practical experience before entering a specific career path or pursuing a residency.
Key Features of Veterinarian Internships:
Hands-On Experience: Interns work directly with experienced veterinarians in various clinical settings, gaining valuable hands-on experience with a diverse caseload.
Rotations: Internships often involve rotations through different departments, exposing interns to various aspects of veterinary medicine and specialties.
Intensive Learning: Interns are exposed to and learn alongside challenging cases on the floor, which accelerates their learning curve and prepares them for future responsibilities.
Career Exploration: Veterinarian internships allow graduates to explore different areas of veterinary medicine before committing to a specific career path.
Our small animal rotating internship program exposes veterinarians to diverse specialties and hands-on learning under expert guidance, becoming a springboard for future success in veterinary medicine.
Veterinarian mentorship programs and internship programs are distinct pathways that offer valuable experiences for aspiring veterinarians. Mentorship provides personalized guidance and support. On the other hand, internships provide immersive, short-term experiences that help graduates gain practical skills and explore different career opportunities. As aspiring veterinarians weigh their options, it's crucial to consider their individual career goals, interests, and desired level of specialization to make the most suitable choice for their future success in veterinary medicine.