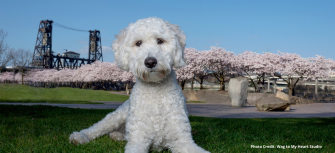 A Better Tomorrow for Pets
When Wednesday needed immediate help for a severe allergic reaction, donations to the Velvet Assistance Fund saved her life.
Wednesday was only a year old.
As long as she had a good bone and her favorite human, Wendy, nearby, she was a happy girl.
And then one day, Wednesday couldn't stand up.
Wendy tried to calm down. It was probably something her sweet puppy had eaten. Still, all she could think was that something was very wrong:
"It was something serious. 

I was new to Portland and I hadn't established a relationship with a vet yet so I didn't know what to do.

"
Was Wednesday – a young puppy – going to die?
"I Googled and found DoveLewis." Wendy said. "I had no idea what I was walking into but I didn't care what I had to do to get her better. Everyone was so kind, they were just saying we're going to help you, we're going to help you."
They arrived at DoveLewis and Wednesday was ushered into the emergency room. A phone call came from Dr. Bean. She explained that Wednesday would need to be sedated because of her leg injury.
Wendy exclaimed, "Her leg?! I thought she had a stomach ache!"
It turned out that our eagle-eyed team spotted a rash on the pup's leg, covered by a layer of thick fur, virtually unnoticeable – likely the result of an allergy or insect bite. Just like in humans, some allergies in pets cause extreme immune responses.
Fortunately, the treatment was quick and quite simple. But, COVID-19 had struck, and due to being immune-compromised, Wednesday's mom had to leave her job as a nurse. This sudden loss of income forced the family into a position they never anticipated.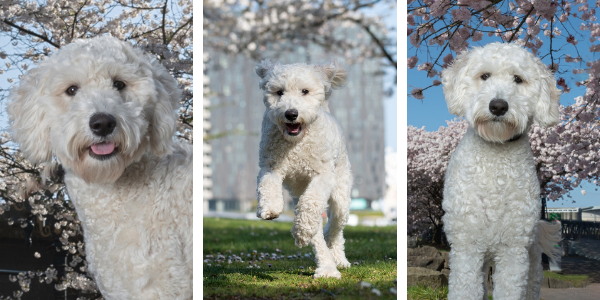 But thanks to generous donations to the Velvet Assistance Fund at DoveLewis, Wednesday was rushed care so she no longer had to suffer in pain.
And in just a few hours, Wednesday made a full recovery and her enthusiastic puppy energy was back because of support from the animal-loving community.
"

This is the greatest joy I've experienced here in Portland, honestly.

"
These donations to DoveLewis took away one huge stressor from Wendy's life. But, this emergency was just one of 2,500 we're seeing, on average, each month.
We have seen a 20% increase in animal emergencies since just last year. And we are only able to respond because of community support.
A donation today will make all the difference, especially for families like Wednesday's who are struggling right now.
One more year, one more month, one more week – every moment with our pets is precious. Can you help more pets and their families get the care they deserve when they need it most?
Your Donation Can Make All the Difference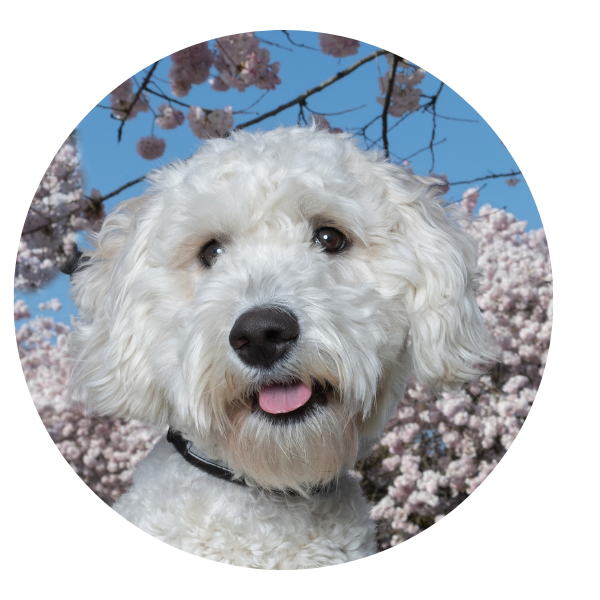 Your gift today ensures that our innocent animal friends don't have to suffer because of forces that are outside of their control. Please help them today.
All gifts are tax-deductible, and DoveLewis is a 501(c)(3) nonprofit organization. Please join the community of animal lovers who support DoveLewis each year!