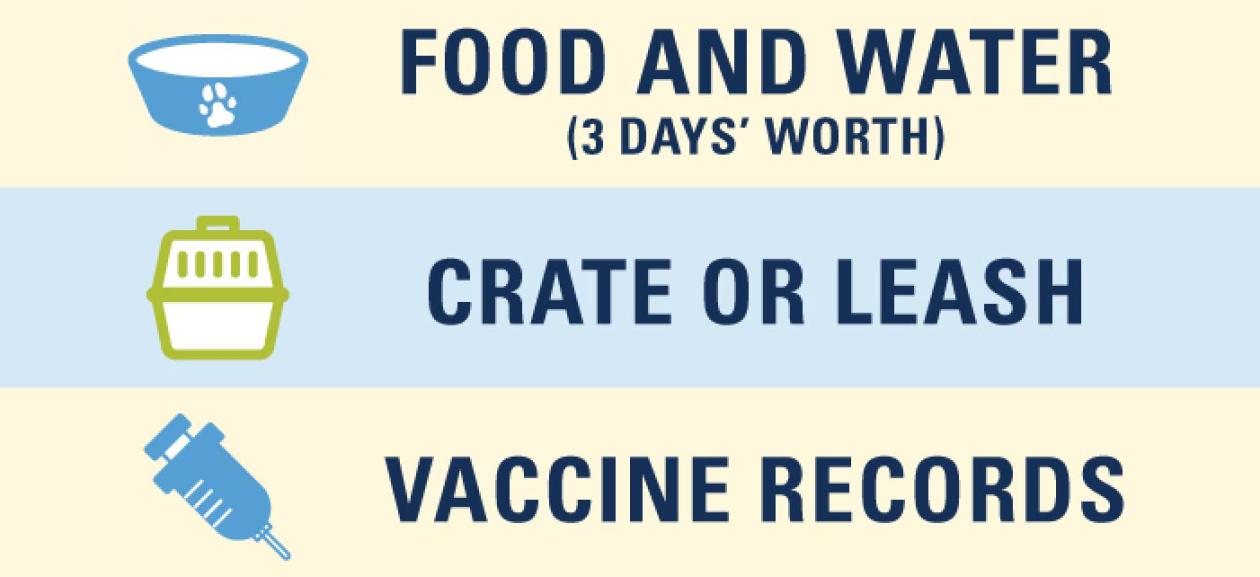 National Preparedness Month: Create a Disaster Plan for Pets
Keep pets safe by including them in evacuation prep and building a pet first aid kit
PORTLAND, Ore. – During National Preparedness Month, DoveLewis Veterinary Emergency and Specialty Hospital encourages pet owners to include their pets in their disaster plan.
"It's important to consider your pets in your disaster planning. Just as you would make preparations for your human family members, you'll need to make special preparations for all of your pets," said Dr. Ladan Mohammad-Zadeh, DoveLewis critical care specialist. "If you have to evacuate, do not leave your pet behind. If it's not safe for you to be in your home, it's not safe for your pets." Follow these tips to prepare your pets in the event of a major disaster.
PREPARE FOR AN EMERGENCY SITUATION:
Develop a clear evacuation plan that includes your pet. Practice your plan with family, pets and neighbors.
Practice kenneling with pets.
Make sure all pets are wearing collars and ID tags.
Make sure all pet microchips are updated.
Prepare a fully-stocked emergency kit and store it near an exit.
Be informed. Research evacuation locations and emergency services available in your area. Find which locations allow pets.
Bring your pets indoors as soon as a threat of disaster occurs.
Learn pet first aid. DoveLewis offers free Pet First Aid classes. Learn how to check vital signs, clean and bandage wounds, deal with fractures, and more.
BUILD AN EMERGENCY KIT:
Safety supplies
Leashes and collars
Carriers/crates for each animal
Flashlight
Pet ID info and current photo
Easy-to-find instruction sheet for rescue workers or friends/neighbors (in case you are not at home when disaster strikes)
Housing supplies
Bedding or blankets
Litter and disposable litter trays
Cleaning supplies and garbage bags
Pet feeding dishes and water bowls
Food and water
Minimum of three-day supply (replace every two months)
Medical supplies
Pet medications
List of nearby medical facilities
Copy of current medical and vaccine records (Many shelters will not let animals enter without proof of vaccines.)
Pet first aid kit