Beannie: A Little Dog with Big Dog Blood
Superheroes: 

Tank, Grimm, Parker Blu, Ernie, Moose
Since she has gotten home, she spent about 5 days on the couch and has finally started following me around the house again. She is my shadow so if I am up, she is up following me around. Now that she is feeling much better she is also enjoying short walks as her energy levels are still a bit low but she is getting there. 
She loves to chew on soft items shaped like bones. She loves her bones but she is running out of teeth, so she gets soft "bones" now. This way she doesn't feel left out when the other two are chewing on their bones. 
She is very cheeky and likes to snort around and fluff her bed multiple times a day. She also loves to stick her head out of the car window but you have to be going 25mph or less, as she is particular about her wind speed. 
That is crazy! She is now a little dog with big dog blood. That explains her appetite since she has gotten home.  
Thank you!!
Kooper: Wiggling, Adventurous and Joyful
Superheroes: Prim and Jackson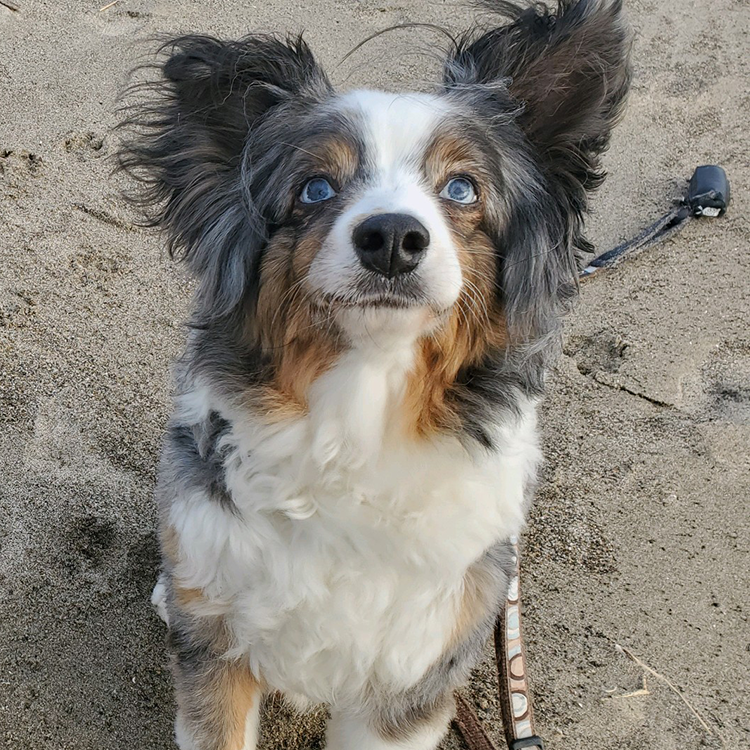 We brought this tiny puff ball home on Christmas Eve 2007, named him Kooper after our favorite dog-friendly restaurant, and instantly fell in love. Kooper has filled our lives with so much love and laughter and for 11 years and 8 months he was very healthy. When we brought him to DoveLewis late on a Saturday night in July we expected his first trip to the emergency vet would result in an IV for dehydration and then we would all go home together. We never imagined that we would be leaving him for a 4 day stay in the ICU for numerous tests, oodles of medications, seemingly endless difficult decisions, and several blood transfusions. The team at Dove Lewis have been remarkable in their care but their efforts would not have been enough without the selfless gift you and your dog have given us. 
Without human children of our own, Kooper & Piper are our family and we simply can not find the words to thank you for your part in giving us more time with our sweet boy. Kooper is very smart and never ceases to amaze us with his antics. He has lots of jobs around the house including opening cardboard boxes, sleeping at my feet while I work from home, shredding paper towel tubes, guarding his 4 lb Papillon sister when she goes outside at night, playing basketball, comforting his dad when he has a migraine, and enthusiastically greeting everyone that he meets. Without a tail, Kooper resorts to a exuberant wiggle waggle to express his constant joy about everything in life. He is always up for an adventure and has road tripped with us from Portland to Michigan, stopping at every state line for a photo, but also loves to snuggle on the couch with the "baby" he has had since he was a puppy. This photo of him running on the beach was taken May 12, 2020; without your gift, our family would not have had this happy time together amidst a worldwide pandemic. Thank you, thank you, for the gift of more time with our beloved Kooper. We have vowed that our next dog will be at least 40 pounds so that we can participate in the DoveLewis blood bank and pay forward your exceptional gift. 
---
Lilly: Happy and Healthy Thanks to Blood Donors
Superhero: Gia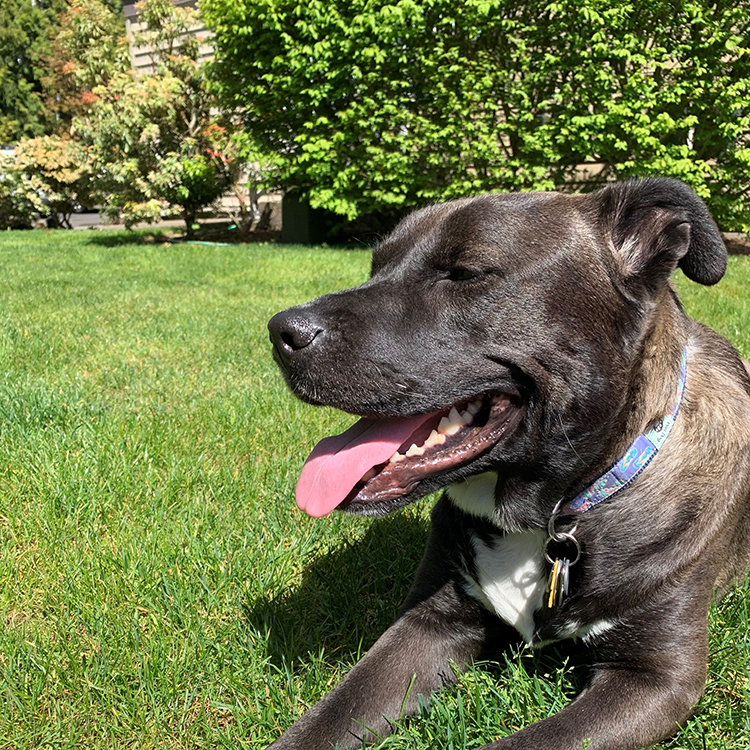 Lilly is doing great - she has never been as healthy as she is now.  It is a direct result of the care she received at DoveLewis.  After three years of bouncing around to different specialists - and five surgeries - Lilly is finally getting a chance to be a happy and healthy dog.  
---
Milo: A Model Dog
Superhero: Onyx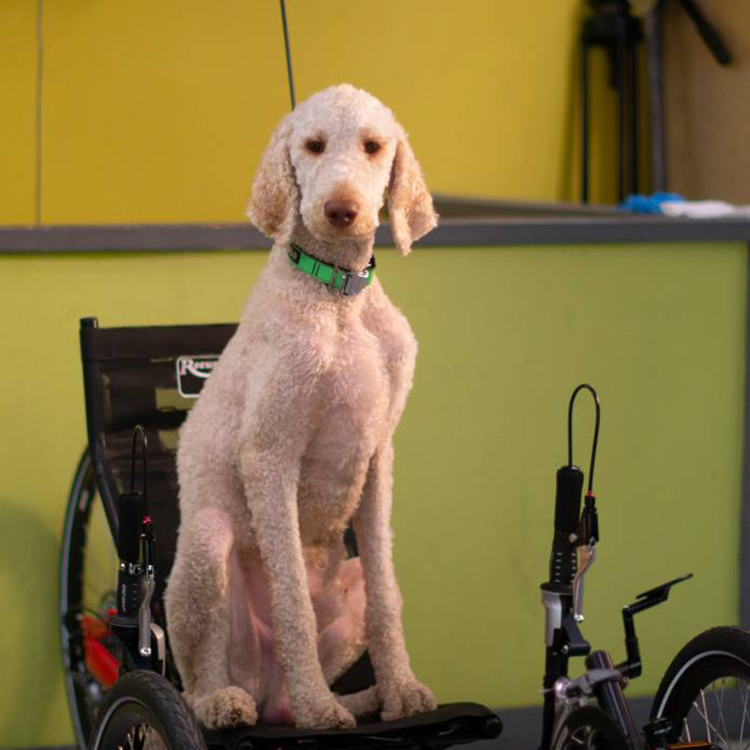 Milo is doing great and following up with Dr Davis.  We own the business RecumbentPDX on SE Hawthorne and Milo is an excellent shop dog, he greets customers, gives snuggles, and serves as a spokesmodel. 
---
Zoe: Beating the Odds
Superhero: Puddles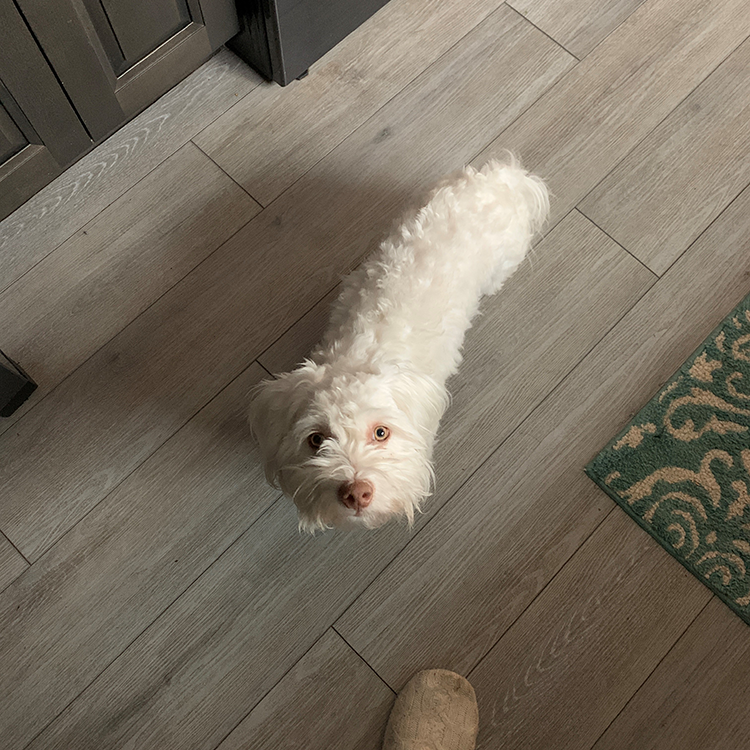 This is Zoe she is a one year old Havanese. Zoe became really sick and didn't even want to move until we took her to the vet. They told us after blood work that Zoe was very sick and needed blood transfusions at Dove Lewis ASAP we rushed her an hour away to Portland, OR. We were than told Zoe was very sick and her platelets were at 0. She had a 30% chance of surviving. Because of Covid 19 we were not allowed to visit or see her after the nurses came out and got it. After 4 long nights and 2 blood transfusions from her donor Puddles she was able to leave the hospital and come home. She is doing great and we can't be more thankful for Puddles and all the staff at DoveLewis who saved our baby!! Thank you so much.