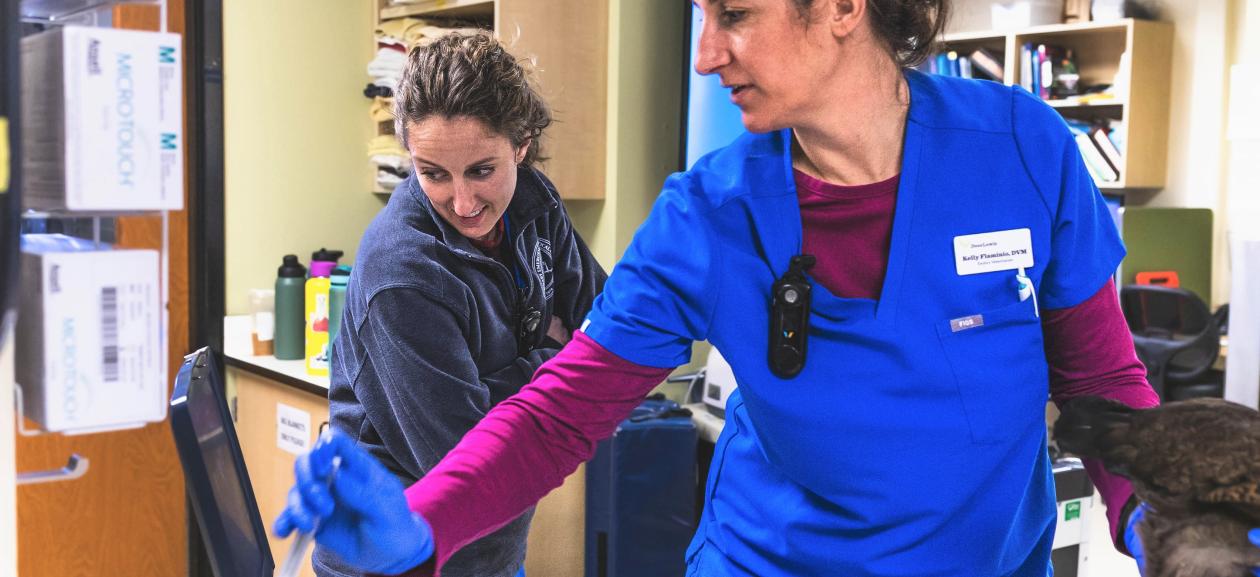 The DoveLewis Experience: Internships, Mental Health, and the New Era of Veterinary Medicine
To any well-established veterinarian, it's no surprise the high rates of compassion fatigue, burnout, and feelings of overwork in this field. The pressure and intensity within veterinary medicine were only further accelerated due to COVID and the ramifications of clinic overload, staffing, and the financial burden of increasing veterinary costs. Regardless of years in the field, it's easy to see how the state of mental health is fast dwindling. As a result, the need to restructure how we approach training on the floor is profoundly important and necessary to foster resiliency in new doctors.
When training new doctors, it can be easy to fall back on the outdated mentality of running interns into the ground. Unacceptable hours, 6+ days in a row, and frequent solo overnights- if we did it, so should they! While high case exposure can be a great benefit for learning, overwork is highly detrimental to absorbing information. Furthermore, high levels of exhaustion can lead to a greater risk of medical errors. Dealing with errors early in your career can help build resiliency, but can also expose you to feelings of failure. In some cases, it can alter your ability to remove self-blame for situations out of your control. Moreover, going through difficult experiences (while unavoidable in this profession) is even harder early on if you do not have a structured internal and external support system to delineate mistakes from events.
At DoveLewis, the mentorship and self-preservation techniques are some of the most important factors to developing a healthy mindset as an intern. These techniques help new veterinarians approach cases on the floor, handle difficult situations, and grow in the profession.  Without structured support from senior doctors, it can be easy to fall victim to self-blame, over obsession of small problems, and intense focus on the bad over the good. While our main goal for intern doctors is to provide a year of experience in significant primary case management with a broad exposure to all types of cases, we also have the ultimate desire to train preservation skills so new doctors have ability to maintain themselves in this field long-term. Learning and practicing these skills early is ultimately the best way to minimize burnout and fatigue and maximize the ability to recognize the good cases over the bad. (To see more content about resiliency in veterinary medicine, read this blog.)
Everyone has the unique choice on their professional journey to complete an internship. Regardless of your choice, prioritizing your mental health, maximizing your connection to veterinary medicine, and having consistent awareness of burnout and fatigue risks can all culminate in the generation of a long, healthy, satisfactory career. Making the choice to establish that early on, with the support of senior vets around you through an internship, can be the most beneficial and rewarding choice for a new grad, and is something to highly consider.
To learn more about the DoveLewis teaching mission and internship program, visit our website here.