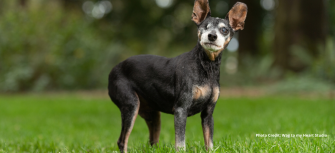 More Moments of Joy
When Duke (above) needed emergency care after developing an eye disease, donations helped to save his life.
One day, Duke's eyes were fine…
The next, poor Duke had developed an eye disease. A disease that, if left untreated without surgery, could cause his eye to pop or melt.

Duke's worried mom, Samantha, gave him extra treats and love, snuggling him close. All she could think was:
This is not a good time.
COVID-19 had just struck the country, and Samantha had been laid off from her job as a nanny. She had applied for unemployment, but her first check was delayed for three months, with no word from the State.
"I just felt so bad," Samantha said. "I didn't want Duke to suffer, and I didn't want to say goodbye to one of my best companions – we had just celebrated 10 years together. I just kept thinking that I wished we could have more time."
Desperate for her pup, Samantha ended up at DoveLewis, where generous donors helped Duke get the emergency eye surgery he needed. Their donations saved Duke's life. Samantha was overjoyed. Duke's surgery went smoothly, and within days, he bounced back "like the Energizer Bunny."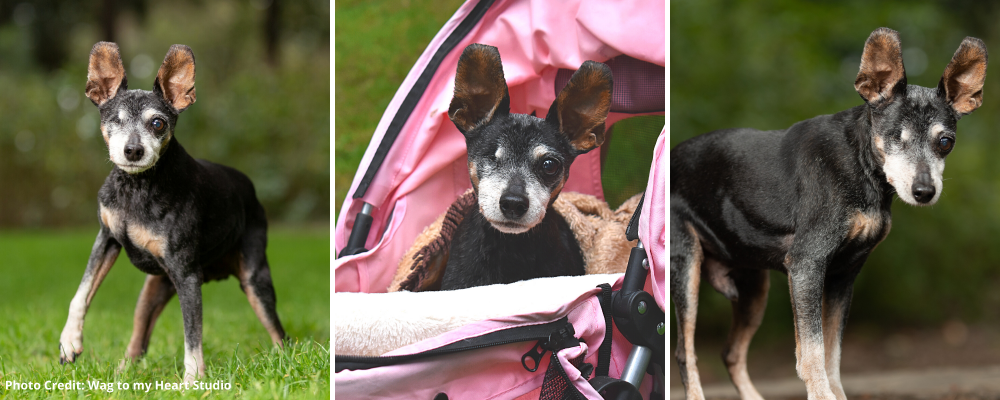 Samantha said, "I'm so blessed that we get to be together during the stay-at-home order. I get to be with one of my best buds every day."
We know how much you love animals, and that you believe that all animals deserve happy, healthy lives. Samantha reflected, "There are those of us who know firsthand what a donation can do for somebody's life. Your gift can really make or break a situation. Somebody's contribution made it possible for me to go home with my animal."
Your gift today will eliminate the pain and suffering of many animals this year. 
Yes! I want to help more pets like Duke
Your gift to DoveLewis today will help every pet to receive the care they need to live happy, healthy lives. The average cost of care for a pet in the program that saved Duke's life is $206. 
All gifts are tax-deductible, and DoveLewis is a 501(c)(3) nonprofit organization. Please join the community of animal lovers who support DoveLewis each year!