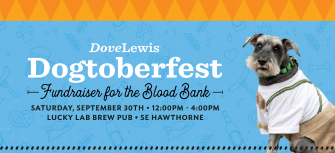 Dogtoberfest 2023
Primary Sponsor

Dogtoberfest 2023
Our annual dog-friendly street fair fundraiser is back!
Have your well-behaved pups show off their one-of-a-kind personality in this year's Costume Contest, enjoy an exclusive Dogtoberfest brew from Lucky Lab, create art with your pup, and more! This event is in support of the DoveLewis Blood Bank whose canine and feline blood donors are saving lives every day.
Walk-ups welcome. Tickets are not required for event attendance.
Well-behaved dogs welcome.
---
Join the Fun!
Enter Your Pets in the Dogtoberfest Costume Contest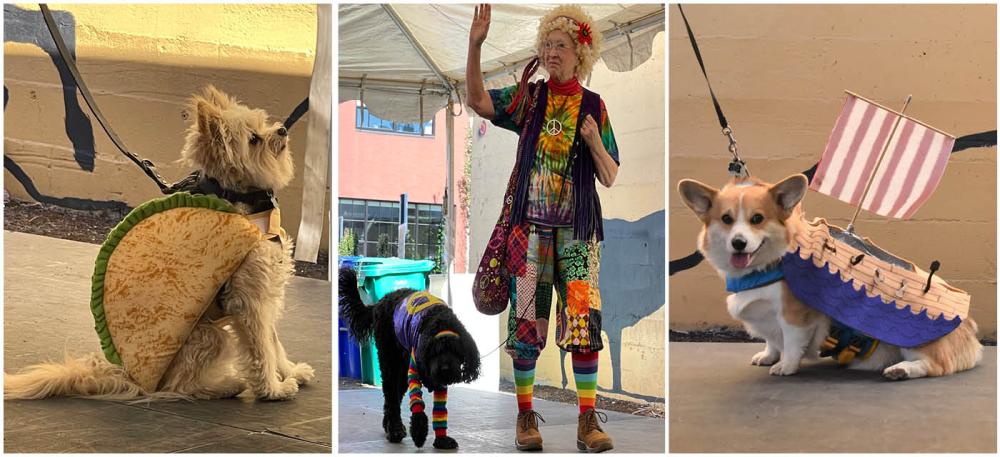 Get those adorable doggie costumes ready because Dogtoberfest is the perfect time to show them off! Have them strut their stuff for our panel of pawlebrity judges who will select a lucky winner from each of the categories below.
The contest will be emceed by Mr. Mitchell of Portland's legendary Darcelle's Cabaret and co-host of the La Femme Magnifique International Pageant
Categories include:
12:15 PM: Best pet/owner look-alike.
Are you and your pet like PB&J? Show off your and your pet's best couple costume in a competition where looking like your dog is the point! A ticket is required for each dog entered. (No limit on the number of humans!)
1:00 PM: Most creative costume
Maybe you have some tricks up your sleeve for this year's costume contest... or maybe less is really more! Here's where you can show off your and your dog's creativity. Ticket required for each dog entered.
2:00 PM: Most hilarious
Grab your funniest, zaniest, goofiest garb to wow the crowd! Ticket required for each dog entered.
3:00 PM: Most like a celebrity or a movie character
"Doggenheimer" anyone? With this summer's blockbuster hits you will sure to find inspiration or pick a classic movie character to create a costume in their likeness. Ticket required for each dog entered.
Note: Pre-Registration for the costume contest is currently closed. Entries for the costume contest can be made at Dogtoberfest at the registration tent at the start of the event. 
We'll see you there!
---
Supporting the DoveLewis Blood Bank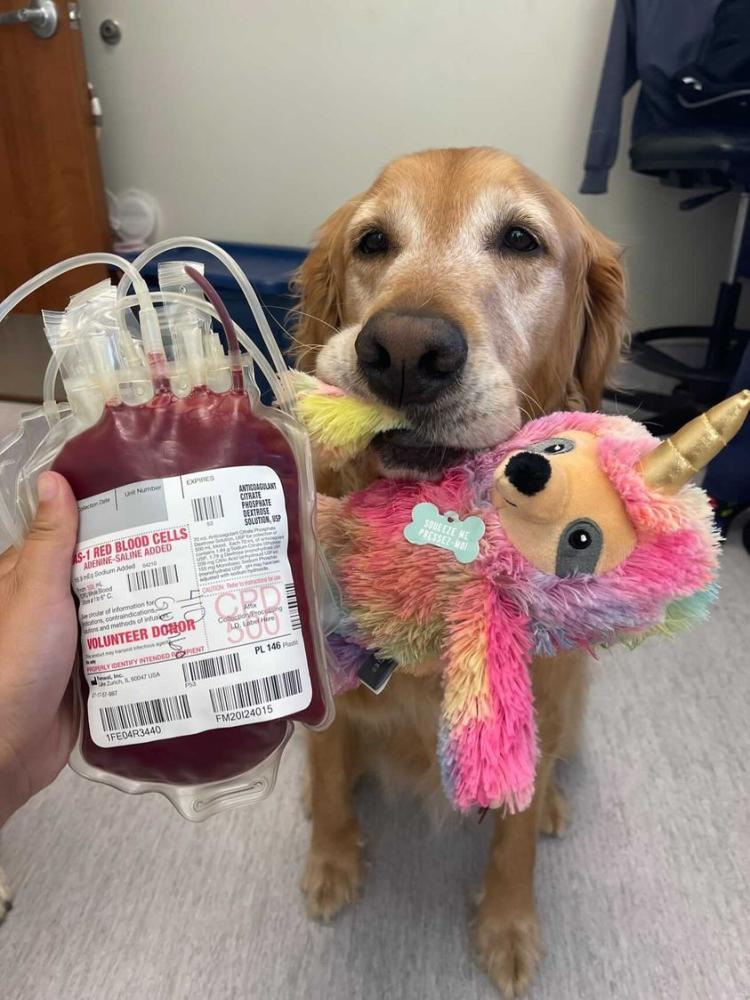 Somewhere in America, there is a dog or a cat who needs a blood transfusion. That's right! Animals need blood just like humans do in an emergency.

Whether to recover from surgery, toxicity, or trauma, dogs and cats at DoveLewis and around the country get help from the DoveLewis Blood Bank. Our volunteer teams of dogs and cats donate enough blood for 700+ transfusions every year. But this program is not possible without your support!
Learn More About the Blood Bank
Become a Volunteer!
Want to volunteer? Contact Jim Gabrio or call 971-255-5950.
For general questions, contact DoveLewis' events team.
Thank you to our event sponsors!