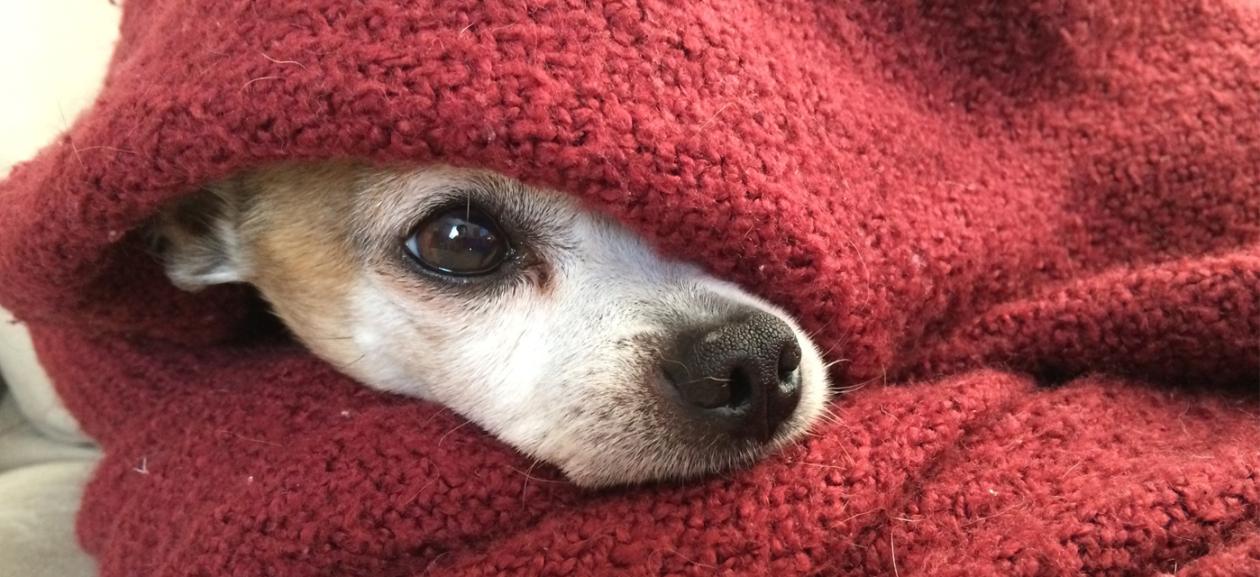 Canine Flu Symptoms, Risk and Treatment
Canine influenza, or commonly referred to as "canine flu" or "dog flu," is a relatively new respiratory infection affecting dogs of all ages and breeds. There are two known strains that can make your dog sick. The latest strain, H3N2, was first reported in Chicago in March 2015 and is currently on the rise. It has spread to 25 states as of November 2015, according to IDEXX Laboratories (organization providing diagnostics and IT solutions for animal health), infecting thousands of canines. The virus was first identified in Asia and is believed to be a form of Avian Flu. An older but unrelated strain of canine flu, H3N8, emerged in January 2004 among racing greyhounds in Florida and spread to six other states within months. Since it was first identified, it has been reported in 41 states by IDEXX Laboratories as of November 2015.
Is your dog at risk?
Dogs can become infected with canine flu through contact with other dogs or coming in contact with contaminated surfaces or items such as water bowls, clothing, floors and even hands of pet owners. Therefore, socially active canines are at the greatest risk for infection. Locations like dog parks, boarding facilities, kennels and groomers may all present potential risks. However, good routine infection control procedures in facilities can help prevent the spread of viruses. Elderly, pregnant dogs, puppies and those with compromised immune systems also tend to be more susceptible. Canine flu presents no risk to humans, as no evidence shows that it can spread from dogs to humans.
Symptoms of dog flu
Because the H3N2 virus is so new, most dogs lack immunity and are therefore susceptible. It is expected that nearly all dogs who are exposed to it will become infected. Fortunately, the fatality rate is relatively low at less than 10%, according to the American Veterinary Medical Association. Cases of dog flu can be mild or severe; however, most cases are mild.
Symptoms of canine flu include:
Coughing that persists between 10-30 days
Sneezing
Lethargy
Anorexia
Thick nasal discharge
Fever
Increase in breathing rate and effort
What to do if your dog is showing symptoms of dog flu
If your dog is showing signs of canine flu, call your veterinarian immediately or contact DoveLewis Emergency Animal Hospital. Let them know the symptoms so they can care for your dog while ensuring the virus is not spread. They may even ask you to enter a separate hospital door to keep the virus away from other dogs. It is important to catch the virus early to prevent it from spreading, and to ensure the health and well-being of your dog. Each case is different; however, treatment is often focused on supportive care for your dog to help them fight off the virus. The recovery time is between 2 - 3 weeks, and may involve medications like antibiotics, potentially anti-inflammatories, and fluids to keep your dog from becoming dehydrated. More severe cases may require hospitalization.
How can I keep my dog healthy?
Vaccinations are currently available for both forms of canine flu. The vaccines for H3N2 are currently conditionally licensed by the USDA, as the efficacy is still being studied. Both vaccines, for H3N2 and H3N8, are considered "lifestyle vaccines," as their necessity depends on your dog's risk for infection. Consult your veterinarian to discuss if these vaccines are appropriate for your dog. 
"On the whole, be sure to monitor your dog's health and know and watch for the symptoms of canine flu – both in your dog and other dogs," says DoveLewis critical care specialist Erika Loftin, DVM, DACVECC.  "It's also important to keep your dog's other vaccines up to date to prevent secondary infections such as Bordetella."
KOIN6 news consulted DoveLewis about the risks of dog flu on how to keep your dog healthy. Watch the video of their report.