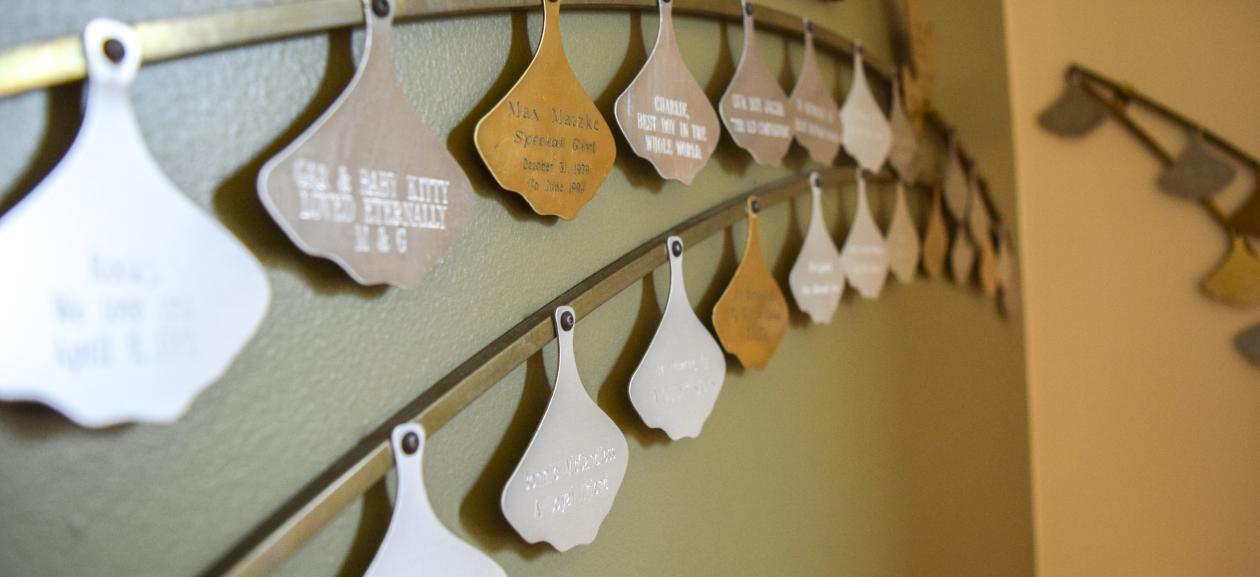 Celebrating National Pet Memorial Day
National Pet Memorial Day is a day for loving pet parents and family members to remember, honor, celebrate, and reflect on the life of a departed pet. When you lose a pet, remember to take care of yourself and allow yourself to grieve and honor your beloved pet. There are different ways that individuals and families may choose to honor their pet on this day.
Just remember. Give yourself the time and space you need to remember your beloved pet. No matter how much time has passed since your pet departed, you have strong feelings that you deserve to feel. Think about your pet, miss them, and remember the wonderful times that you had together. Find peace and comfort in knowing how much you and your pet brought to one another's lives.
Develop a photo tribute. Print photos to hang on the walls. Collect and decorate a scrapbook with photos of your pet. Post photos of your pet on social media. Involve your whole family by having each family member pick their favorite photo to display or share. Seeing these images can help you reflect on the beautiful memories that you and your pet created together.  
Get crafty. If you enjoy a particular type of art or craft, consider using that to memorialize your pet. You can also commission the talents of other artists to create a lasting tribute to your pet. Many artists can be found on Etsy and their works include paintings, memorial stones, jewelry, and sewing crafts.
Create a written tribute. Write a poem about your pet, a letter to your pet, an account of your pet's life, or anything else that allows you to express your feelings and memories. This could be done as a family project, with each member contributing their own materials, and then assembled in a single volume to be shared by all. You can also share a poem, story, or special memory of your pet on your social media or a dedicated memorial website.
Plant flowers, a bush, or a tree. Just as your beloved pet had a positive impact on your life, so will a plant on the environment.
Support animals in need. Honor your pet by giving to other animals that need help. Volunteer your time or donate needed items or money. Consider donating to a cause that led your pet to you. This could include the shelter where you adopted your pet, a research center that focuses on an ailment that your pet suffered from, or a place where your pet received care.
To learn more about our Pet Loss Support Program, visit here.