We know waiting is hard.
The important safety precautions we've put in place for our team, your pet, and you may impact your experience. These are unusual circumstances, and we appreciate your patience greatly.
Last week, we saw wait times as high as 8 hours.
Our wait times are longer than usual right now. Why? Some local animal hospitals have reduced hours or services due to COVID-19, and that means more people than ever are turning to us to care for their pets.  We understand how frustrating and uncomfortable waiting can be, and we have increased our staffing and improved our technology to accommodate the impact of the influencing factors.  
Take a peek inside our ER
Emergencies happen in the blink of an eye, and you didn't plan on being here today. But our team has been training for this moment for years. As one of the few hospitals in the US certified to have the facilities and team in place to manage emergent and critical care 24 hours a day, we're uniquely qualified to care for your pet. See for yourself.
Did that person just cut? 
We treat patients based on the severity of their condition, not the time you arrived. But we know it's hard to watch other patients go in ahead of you. Watch this video to meet some of our past patients and see the range of emergencies that we treat every day. 
Have you called your veterinarian? 
Because patients that need life-saving treatment are seen first, our stable patients tend to have the longest waits. So when is it okay to wait until your pet can be seen by your family veterinarian? That's a hard question to answer. Sometimes minor complaints can mask major problems. You know your pet best, so if your pet is lethargic or just "not right," evaluation by a veterinarian is always the right decision. When possible, we recommend that you contact your primary veterinarian to discuss your pet's condition. They can help decide if your pet needs to be seen right away, or if your pet can be seen on an appointment. Some veterinarians may be able to fit in an urgent appointment at short notice.  
Examples of urgent illnesses/injuries that may be able to be seen by your pet's veterinarian include: 
Ear infection and skin complaints

Small cuts and minor injuries

Upset stomach

Weight loss
If your veterinarian is unavailable or you simply would prefer to come to DoveLewis, we are here to help.
How is COVID-19 Impacting Your Visit?
Number of Patients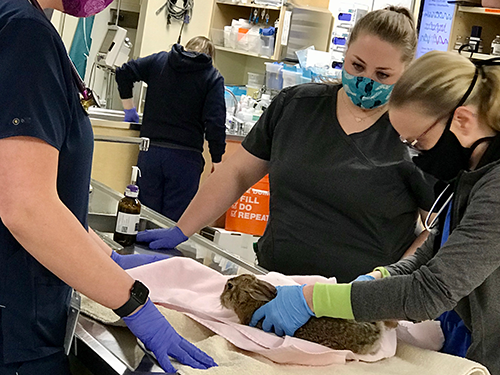 With other ERs reducing their hours and services, more patients are being directed to us. We have committed to never closing our doors, but it means our ER is very busy.
Wait Times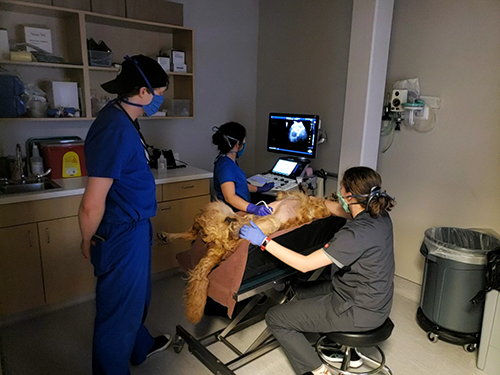 Local closures, more pets, and social distancing precautions are all playing a role in our ability to work quickly. This is temporary, but we understand it is impacting you today.
Hold Time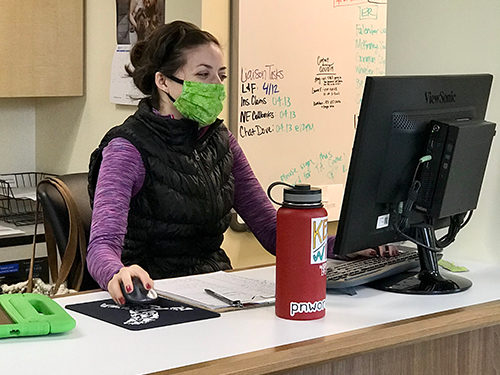 Because we can care for over 100 patients in a day, our time on the phone with worried people like you has increased. We appreciate your patience.
Updates on Your Pet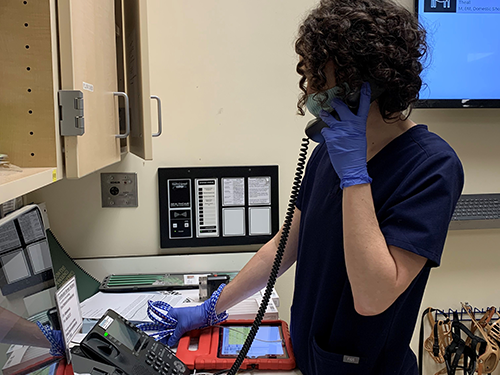 We will update you throughout your pet's visit, but we are not able to respond quickly to phone inquiries. We will contact you with essential updates, and appreciate your patience. 
Lobby Capacity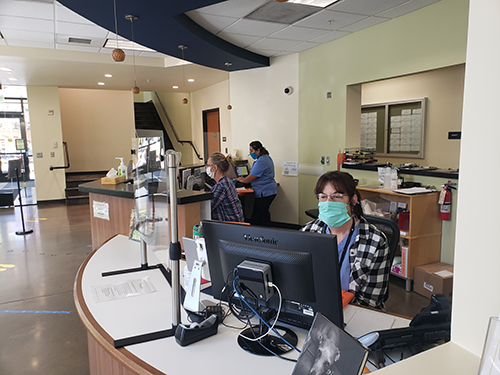 By asking you to wait in the parking lot, we're reducing the risk of spreading the virus to staff and other families. If you would like to wait in the lobby, please let us know.
Resources for You
You're welcome to use our restrooms or borrow a phone charger during your wait.
Contact Us
Our neighborhood is full of restaurants and coffee shops (and a New Seasons), and you're welcome to find something to eat. Please never leave your pet in a car unattended.
Learn More
We have a licensed clinical social worker who supports the mental health and wellness of our staff and of our patient's families. Use this breathing box as a helpful tool to relieve some of the stress you're feeling right now.
Breathing Box