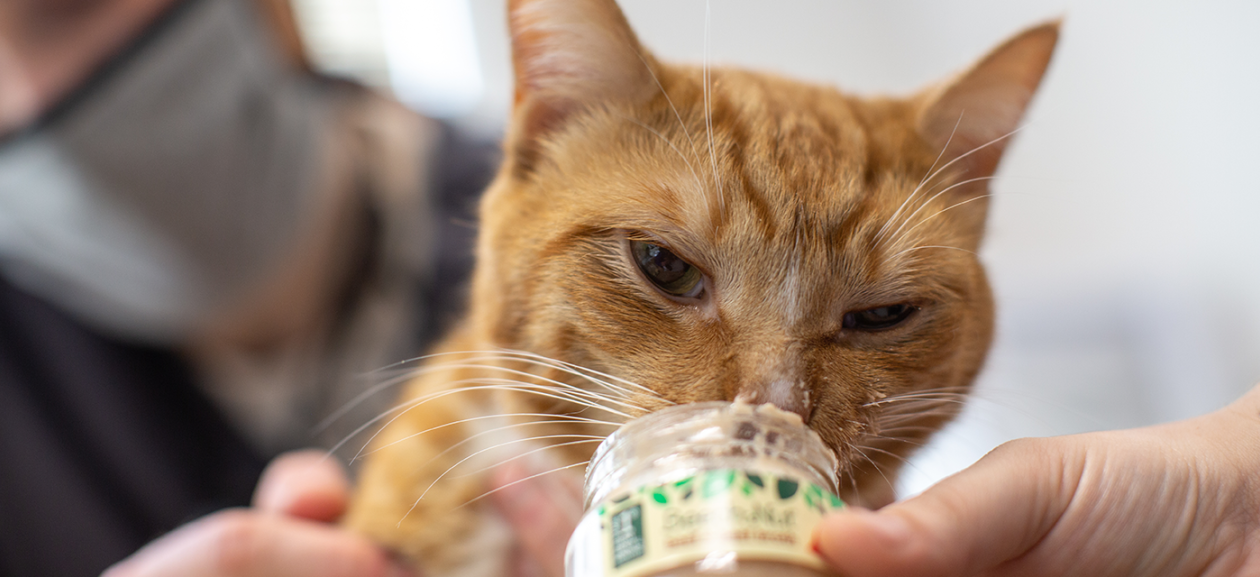 Three Ways a Dermatologist Can Help Animals with Allergies
1. A veterinary dermatologist can help you evaluate your environment to see what is causing your animal's allergies.
For your pet's first visit to DoveLewis' veterinary dermatology clinic in Portland, Oregon, you'll be asked to bring as many of your pet's toys, snacks, clothes, food, medication, and bathing products as you can. Just like in humans, an animal's environment, medications, and treatments can cause allergic reactions, so Dr. Sonja Zabel and her team can help you evaluate, test, and eliminate the culprit.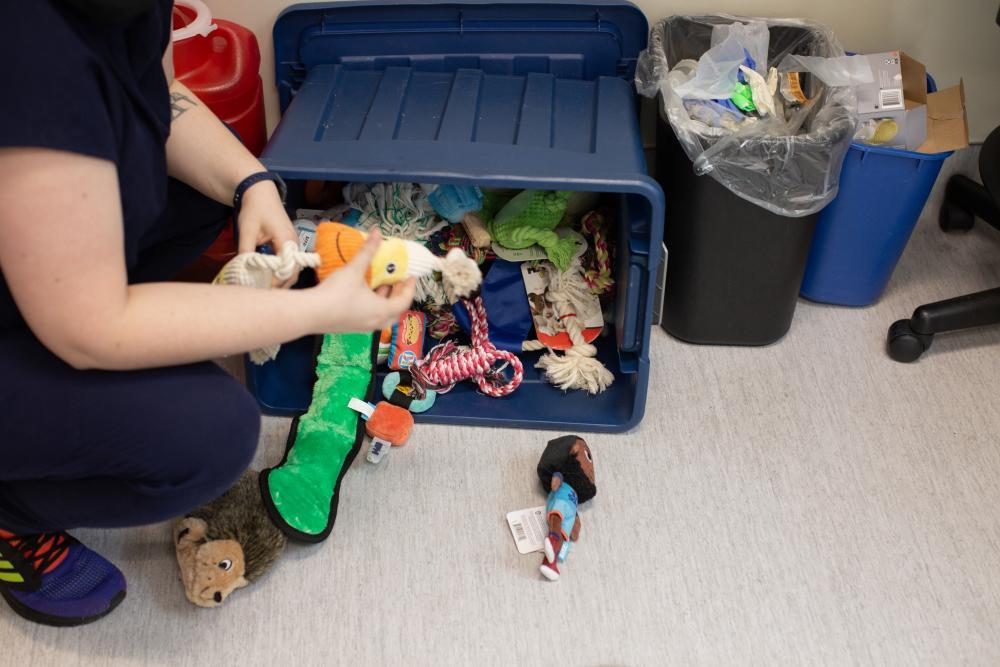 2. Bath time can be tricky! A veterinary dermatologist can give you smart tricks to make sure their medical allergy baths go well.
Not all pets like baths, and even if they do, our team knows how tricky it can be to fit medical baths into your schedule. Have an honest conversation with your animal's dermatologist about what roadblocks might be and work together to consider solutions. For example, if you're pet's medicated allergy shampoo needs to sit on their skin for a period of time, consider letting them out of the tub for a game of fetch in the backyard rather than counting down the minutes in the bathroom.
3. Veterinary dermatologists can be your partner in finding your pet more regular relief from their allergies and other skin conditions.
It's possible that your pet will need ongoing care to manage their conditions, and it's important to know that you're not alone. But most of their care will happen with you at home, not inside of a veterinary clinic. Veterinary dermatologists have seen all kinds of animal allergies and skin conditions, so they're a great knowledge source and sounding board for you as you work together to help your pet feel better. A day with a less itchy and scratchy skin is a good day for your pet, so work together!
Dr. Zabel says, "A human with allergies wouldn't expect to never sneeze again after seeing a dermatologist. Our goal is to make an animal more comfortable, and families play a huge role in that."