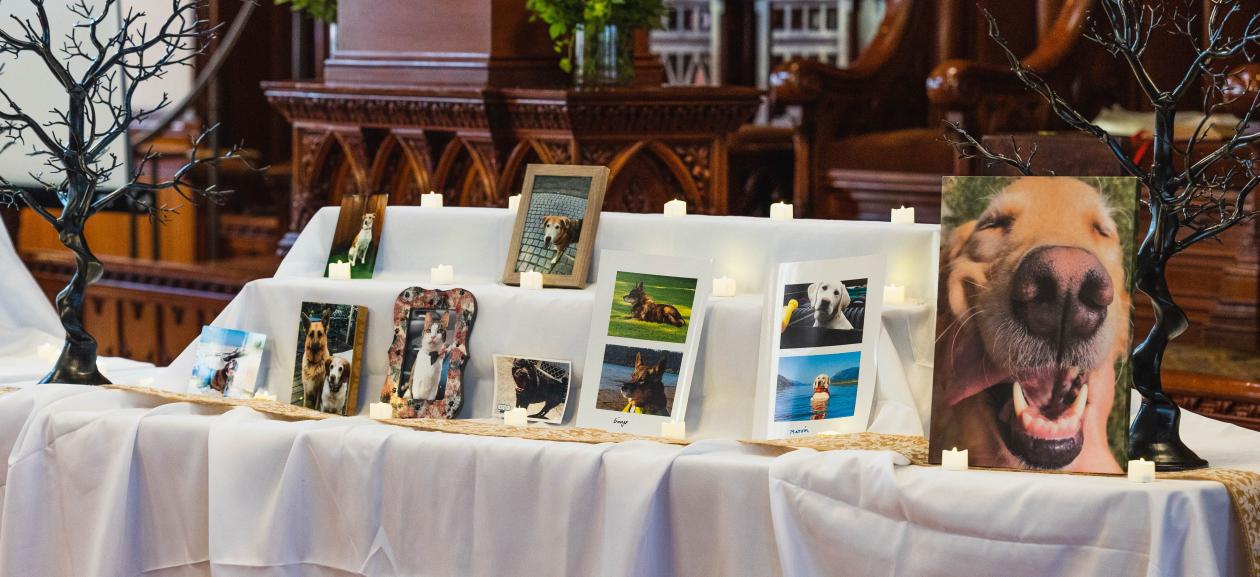 DoveLewis Offers Free Pet Tributes in Partnership with Pamplin Media
We all know the heartfelt impact that our beloved animal companions have on our lives, as well as the profound grief we experience with their passing. Grieving a pet is a normal, natural, and personal experience, and connecting in the community with others may be helpful during this difficult time.
Writing can also be a helpful tool for finding expression for grief. It may be relieving or comforting to put down on paper what is difficult to say out loud. While there are many thoughts and feelings that arise in grief, the act of writing offers the opportunity to slow down, put pen to paper, and find words to give voice to the multifaceted internal experience of grief. Writing may provide the opportunity to reflect not only on the sorrow of grief but also the richness of your companion's life. Rather than holding in sadness, longing, joy, and hope, writing may instead serve you in finding outward expression – sometimes to be shared with others who deeply understand.
In partnership with the DoveLewis Pet Loss Support Program, Pamplin Media is offering the opportunity to submit a free Pet Tribute that may be published online as a way to honor your beloved companion. In addition to placing a Pet Tribute in memory of your companion animal, a pet tribute can also be placed to celebrate a birthday, an anniversary, or any event associated with your pet. If it serves you to remember or honor a loved one in this way – whether it's been days, months, or years – I welcome you to submit a tribute here for your beloved companion.
It's important to remember that emotions are normal and natural, and in grief, we experience them more intensely. As we reflect on our companions, there may also be that there are too many words to share or not enough at all. If you're unsure where to start when writing a pet tribute, try using one of the following prompts and see where your pen takes you.
I remember the first time we…

Your favorite toy was…

My favorite memory of….

When I think about...

It's hard to express how much I miss...

You taught me...

I am grateful for...