About COVID's Impact
We have never experienced a period like this in our 50-year history, and we are doing everything we can to work under the impact of COVID-19 on our staff, surrounding clinics, and patient load.
How is COVID-19 Impacting Your Visit?
Temporary Adjustments to our ER Walk-in Hours
Throughout the pandemic, we were committed keeping our 24/7 emergency room open. We also knew that at some point, it might not be possible to meet our "always open" promise. Unfortunately, the time has now come due to our current, extremely low staffing.
The veterinary industry has been suffering from a shrinking workforce for some time, but the pandemic exacerbated the issue. While DoveLewis has an advantage of being a place where talented people want to work—our wonderful community, nonprofit services, and critical care expertise have earned us a sterling, national reputation—hiring for a 24-hour staff is extraordinarily difficult. 
The changes to our schedule are temporary and are designed with our team and patients in mind so that we can continue to offer the quality of care that you have come to expect from us and offer the healthy work environment that our dedicated team deserves. We know that this news will have you consider what emergency resources are available for your pet.
We did not arrive at this decision lightly. We hope we can count on your understanding as we dedicate ourselves to rebuilding our team so that we can meet our Mission to its fullest potential.
Number of Patients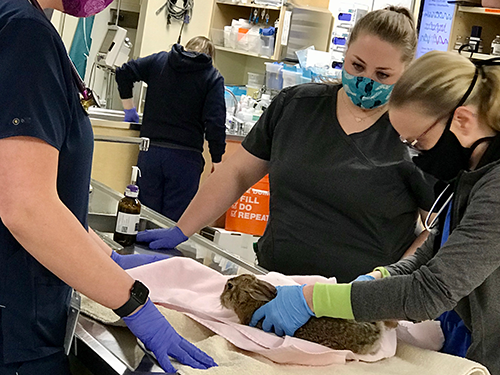 With other ERs reducing their hours and services, more patients are being directed to us. That means our ER is very busy.
Wait Times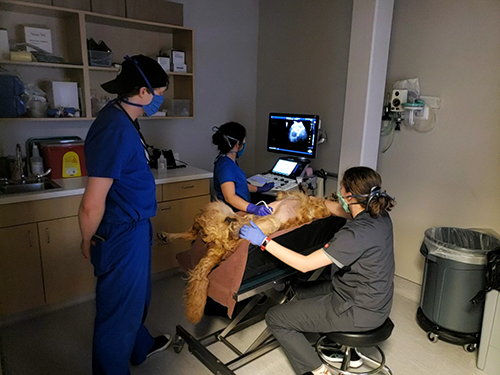 Local closures, more pets, and social distancing precautions are all playing a role in our ability to work quickly. This is temporary, but we understand it is impacting you today.
Hold Time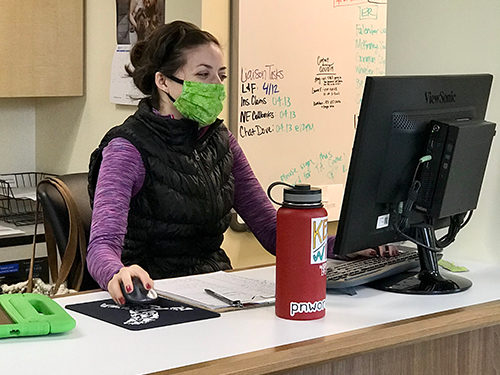 Because we can care for over 100 patients in a day, our time on the phone with worried people like you has increased. We appreciate your patience.
A new appointment-based Urgent Care service has been added for daytime treatment to help add more resources for pet owners as we rebuild our ER team. Appointments can be made two days in advance and will be visible on the online calendar if they're available.
View Available Appointments
One of the top veterinary hospitals in the country, DoveLewis is now the latest local hospital to make dramatic changes to its services for one simple reason: there are not enough doctors and technicians.
Read More